Question: How are some bars boosting profits? Answer: Trivia nights
Megan Fitzgerald has always been a trivia fan, but as the director of brand experience at Talea Beer Co. in Brooklyn she wasn't convinced it would be a good fit for the female-founded brewery.
Originally posted at cnbc.com
Megan Fitzgerald has always been a trivia fan, but as the director of brand experience at Talea Beer Co. in Brooklyn she wasn't convinced it would be a good fit for the female-founded brewery.
In February, she begged friends to come to Talea's first trivia night, fearing only a few players would show up. Instead, more than 70 patrons joined in.
When people go out, "they want something that's enriching and engaging and is more than just taking shots or slamming beers," Fitzgerald said. "Trivia is easy and fun, good for big groups or couples, and you can find it usually just down the block."
After a few weeks of partnering with the NYC Trivia League to host the Wednesday night games, Fitzgerald said Talea trivia nights were bringing in nearly double the revenue of other weeknights, barring special events. The venue has consistently pulled in nearly 20 trivia teams, increasing food and beverage sales throughout the two-hour game. Bar staff get more tips, too, she said.
Across the country, bars and restaurants are adding trivia events to their weekly or monthly schedules to bring in more guests and turn higher profits. New trivia brands have popped up in big cities and small towns, while some long-standing companies have clawed their way back to pre-pandemic numbers. However, the pace of recovery has been slow as the industry faces staffing struggles, according to trivia company leaders and restaurant owners.
While some bars craft their own trivia questions, others partner with trivia or entertainment companies, which charge a flat fee to provide questions, infrastructure and hosts. The basic idea is to bring in teams who are vying for prizes, to boost business or use extra space on what might be a typically slower night — and build a new base of regular customers.
"Trivia is advantageous for us because it's profitable to have it during those slower times," said Nick Marking of The Tap Yard in the outskirts of Milwaukee, which has pulled in about 30% more revenue during trivia nights at its five locations.
"The shows run you a certain amount, and then the prizes also, so you have to look at if it's worth it to have trivia in the long run considering your profit margin is anywhere between 15% and 25% in the bar world," Marking said.
NYC Trivia League, which hosts trivia at over 100 venues across New York City, recently surpassed its weekly event count from early 2020 and the Covid-19 pandemic lockdown. The league charges a flat fee for bars and is free for players.
Cullen Shaw, one of the league's founders, said teams are larger than they were before Covid — averaging about 3.5 people — when many bars barely held on to their trivia nights. Shaw, who hosts trivia nights at The Gaf East on the Upper East Side of Manhattan, added that the league's switch to a digital platform from pen and paper has allowed for more efficient games.
"We fill the place up, and I don't think that would be the case if they just put on a basketball or hockey game and hoped a crowd would come in," he said.
The growth of 'eatertainment'
Shaw said the NYC Trivia League has recently brought in venues that never saw themselves as trivia bars, adding over a dozen to its lineup this year alone. Retention rates are up in 2023, and the league has become more selective with venues and hosts.
"I'm sure there's a million trivia apps, but there's just something about a group competition, there's something about community when like-minded and competitive people get together in a space to play a silly game but everybody understands the rules," Shaw said.
According to Mike Kostyo, a "trendologist" at Datassential, the rapid growth of trivia nights is part of a broader move toward "eatertainment," a fusion of dining and interactive activities ranging from bar trivia to pickleball-dining concepts. Eatertainment has been beneficial for many bars and restaurants given it doesn't significantly add to labor costs, Kostyo added.
"You're having a lot more customers in your venue, so you need more back-of-house, front-of-house staff, but it's not something where you need to hire somebody to manage that. It's usually an outside vendor doing the trivia program," Kostyo said.
According to a Datassential report from last year, 82% of Americans have been to at least one eatertainment venue, and over 50% of those diners said they were "very interested" in revisiting such an experience. Eighteen percent of respondents said they would visit eatertainment venues more often if they had regular trivia nights.
"On a trivia night, we are easily doubling our sales from the previous night," said Will Arvidson, tasting room manager at Brooklyn Brewery, who said the space usually brings in about 150 people for its Thursday trivia event. "It's sometimes difficult for us to sit people, but we find a way."
Victoria Dawes and Kristina Cheng, who teamed up on a recent Thursday at Brooklyn Brewery, said they've been playing bar trivia for about a decade and agreed it's more popular now than pre-pandemic. Both said they carve out time each week to bond with friends and show off their random knowledge.
"I feel like we had lost so much connection with each other, and trivia has been a particularly fun way to have very normal interactions again," Dawes said.
The rise of eatertainment comes as inflation compels more Americans to scrutinize how they spend their money.
According to Datassential's February Table Stakes Report, 39% of consumers said they're pulling back on eating out, though Kostyo said cost-conscious people are looking to eatertainment venues for value when they do go out.
"A lot of consumers, they're stuck at home all day and they don't really socialize, so they're looking for those opportunities from the food service industry to socialize with friends and family again," Kostyo said.
"But that doesn't mean that they're back in droves," he added.
Teams can win cash prizes — as much as $50 or $100 for first place at some bars — or shots, food or free merchandise. Those possible winnings could encourage more spending from players and potentially offset costs for budget-conscious trivia-goers.
Conrad Corretti, who says his trivia team usually places in the top five at Brooklyn Brewery and other venues, said he's been more likely to cut back on spending on other weeknights so he can spend "more liberally" at bar trivia.
"You're showing up with your group, and you don't really have to interact with other people, so it's been a good activity to hang out with people you don't always see and have a good time," he said.
Bumpy road to recovery
With so many new venues hosting trivia nights, Kostyo cautioned bars may "cannibalize each other" as more businesses try to plant their flag in the trivia space. He's seen more niche topics at trivia nights pull in specific audiences.
To attract more consumers, some companies, like Geeks Who Drink, have recruited new quiz masters and brought on client managers to cultivate relationships with venues. Bryan Carr, marketing director for the trivia company, said the company launched a "twitch" quiz still running today, and it maintained its 15 plus-person writing team to keep creative content flowing.
Bringing back longtime venues and onboarding new ones has been a "slow-moving process," but the company has continued growing its presence in cities including Denver, Chicago and Austin, Texas. It does full-service pub quizzes in around 650 venues, though that number was around 1,000 pre-pandemic.
"We try to provide venues with a great starter kit to make sure that their event gets going, and we know that it takes at times two to three months to really build up that consistent following," Carr said. "They really can see a big difference from before they had trivia and then when they have it on these slower off-nights."
On a trivia night, we are easily doubling our sales from the previous night. … It's sometimes difficult for us to sit people, but we find a way.
Joshua Lieberthal, founder of California-based company King Trivia, which has venues in about 35 states, said he's seen considerably more trivia nights today than before the pandemic. However, with tighter profit margins, many bars have been forced to do "vastly more" weekly events to stay afloat, which might explain why the company went from around 200 weekly venues in 2019 to about 325 now.
Still, about 30% to 40% of King Trivia's pre-Covid clients went out of business, and the rebuilding process has been bumpy.
"It wasn't like you just got back your old clients when things restarted — it was starting from scratch," Lieberthal said. "Amazingly, we were more profitable pre-pandemic than we are today, even though we're so much larger than we were before."
Attendance and retention are back, more or less, to pre-pandemic levels due in part to the company's expanded sales and customer services teams, he said. Though every week, Lieberthal said another client goes on hiatus or pushes back a launch date due to staffing troubles.
"Because everyone gets paid more, because it's hard to staff, you need more people working behind the scenes to make it all happen," Lieberthal said. "That's an unfortunate reality that the breakeven point is much higher in this industry than it used to be, but thankfully so many venues want to run shows that it's doable."
For Wisconsin-based America's Pub Quiz, founded in 2007 by Michael Landmann, everything from staffing to the cost of pencil boxes has slowed the company's pace of growth compared to before the pandemic.
By 2020, the company had 205 venues in eight states. It's now back to around 175 despite having to start from scratch and contend with higher costs of doing business.
The company created an online system that could handle dozens more teams, but Landmann noticed many venues were unable to keep up with increased demand. Others with ample staff couldn't find a suitable trivia host.
Tyson Sevier, general manager at Omaha, Nebraska-based Varsity Sports Cafe, which has partnered with America's Pub Quiz for a decade, said locations have often been short one or two employees on a busy trivia night. That's a far cry, he acknowledged, from the "employee horror stories" he said he's heard from other bar owners in the city.
Still, trivia nights at Varsity Sports Cafe pull in $2,000 to $3,000 more compared with other weeknights, he said.
"We have more and more people calling that want to play, so I think that there's definitely an interest such that only a couple of bars had trivia years ago and now it seems like every bar has it," Sevier said. "You have to do it now to be competitive."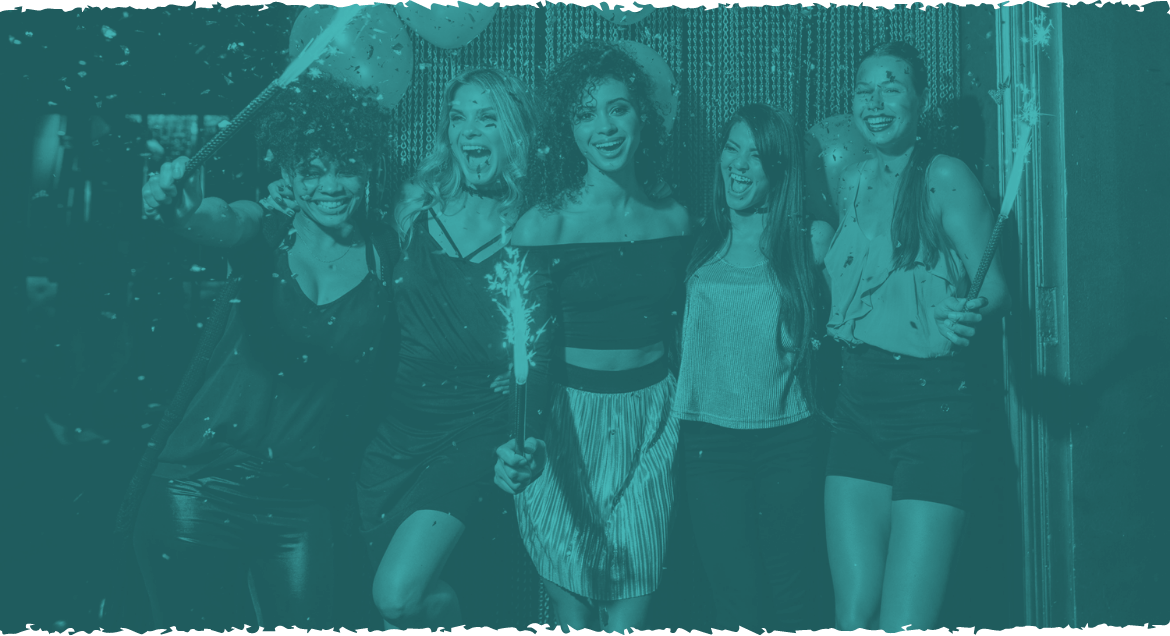 DON'T TAKE OUR WORD FOR IT!
We started trivia about a year ago with a host referred to us by a colleague. Although the host was pleasant, he was lacking the charisma necessary to keep the players entertained and engaged. The events seemed a bit unorganized, lacking structure and flow. We eventually realized we could not grow our business to its full potential. A few guests recommend we consider Trivia Nation. We had heard the name, but, weren't too familiar with the brand. After somewhat effortless research (Trivia Nation seemed omnipresent), we decided to partner with them on our Monday Trivia night. It has been nine months now, and we have been nothing less than thrilled with Trivia Nation's service. The camaraderie between our "regulars" is exciting to witness. The weekly teams seem to have a special chemistry with the others teams that longtime friends possess. Finally, our host, Eric, delivers the questions and "commentary" with the right blend of witty sarcasm that makes us all smile. Oh, and did I forget to mention our sales are up 30%-35%? We average 60-80 players weekly, mostly the 25-55 demographic. Monday is now definitely my favorite night to work. I highly recommend Trivia Nation to any other restaurant or bar owner desiring to grow his or her business by increasing weekly revenue on an "off" night, while creating an energetic fun, yet professional atmosphere.
Whiskey Jax | Jacksonville, FL | (904) 634-7208
Trivia Nation was hired by V Pizza/Sidecar in 2015 in San Marco, Jacksonville FL. We quickly helped them to make Thursdays at Sidecar the thing to do in San Marco, as we averaged 50-100 players each Thursday, depending on time of season. We increased liquor/beer sales and food sales.
Since then, V Pizza has grown to 7 locations in NE FL and locations in GA and NC. Trivia Nation serves all FL Vpizza locations. We work at Fleming Island, Gainesville, Jax Beach (two nights,) Mandarin, San Marco, Ponte Vedra/Palm Valley, and Fernandina Beach.
"We use Trivia Nation at all of our Florida locations. We put them in our San Marco location originally when we had one location, and now we use them in 7 locations. Steve is an outstanding owner and his positivity is only rivaled by his amazing customer service!! Trivia Nation helps to give us a mid-week boost of increased sales and fun/tips for our staff. We recommend them to other growing brands. Easy to work with and they really help bring in the type of guest that we are looking for! Great partnership!"
Matt Carson, Operating Partner | V Pizza | Jacksonville FL | (904) 553–2723
We at Serenata Beach Club have used Trivia Nation's services for nearly 6 years and it has been a tremendous success! We used to run our own "trivia night" for our Membership. When we reached out to Trivia Nation we felt it was a much better fit to hire them based on their professional program and reasonable pricing. It was truly one of the best changes we have ever made. Our attendance at trivia on Tuesdays has gone from an average of 50 people to between 100-150 people a night. It is great to hear the Members bragging about winning or how much they enjoyed themselves and then bringing friends with them the following week to show them how much fun it is. Our sales are up and the Members love it. The Trivia Nation team has been great to work with. This really makes our jobs easier and our Tuesday business is one of the most consistent days of the week. We look forward to more years of fun with Trivia Nation.
Serenata Beach Club | Ponte Vedra Beach, FL | (904) 823-3368
We have used Trivia Nation for four years. We used to use a local company that didn't seem to care about whether it was busy or not. We let them go and are very pleased with our service with Trivia Nation. We average 12-18 teams (40-75 players) depending on the time of the year. They DO CARE about our success and we love our trivia hostess. I highly recommend them!
Rogue Pub | Orlando, FL | (407) 985-3778
Our first customer in Tampa was Yard of Ale in S. Tampa back in 2010. We still work there today! Sunpubs also acquired the Caddy's Brand and now we work in Caddy's Bradenton, Caddy's Gulfport, Macdinton's S. Tampa, and Macdinton's St. Pete. Fun, Growing Brand!
"Trivia Nation is absolutely wonderful! We always have a blast on Thursday nights with the awesome Trivia hostess! They are friendly and provide awesome customer service including social media, marketing, a detail-oriented management team and so much more! Thank you for being such a wonderful company to work with!"
Macdinton's | S. Tampa | (813) 251-8999
We hired Trivia Nation 2 years ago and nearly immediately we saw tremendous positive results. On what was a slower Wednesday, we now have 40-60 guests come in specifically for this Trivia Nation promotion, helping us to see a much more profitable and fun night. And, we are busier on other nights. They have brought in the right type of guests that are fun and spend money!
Iron Oak Post | Melbourne, FL
Irish 31 opened in Hyde Park, Tampa in 2011. We worked there and had a lot of success building their Tuesday nights very soon after it opened. But, they let us go as they tried some other promotions on Tuesday night with limited success. (This happens a lot of times with venues when we work with them in their 1st year.) They reached back out to us in 2015 to work with them again. Now Irish 31 has 7 venues and Trivia Nation services all of them on Tuesday Nights. It has been a great partnership.
Irish 31 | Tampa Bay | (813) 250-0031
It took us about a year before we tried using Trivia Nation. We have been very pleased with our ROI on Tuesdays and we now use them two nights a week. They do what they promise and they care for their customers. They are NOT full of hot air. Our place is busy when they are here.
Harp and Celt | Downtown Orlando, FL | (407) 481-2928
We have used Trivia Nation's service on Wednesday nights now for over 10 years. We were a bit skeptical because so many other service providers didn't seem to be the right fit. Trivia Nation listens to the concerns of the client and works hard to ensure success. We would recommend them to other pubs that want to increase sales on a slower night.
Fiddler's Green | Winter Park, FL | (407) 645-2050
I used Trivia Nation for an event for our younger members of the society, and they absolutely loved it! They were organized and kept things interesting. I definitely plan to use them for future events.
Duval County Medical Society | Jacksonville, FL | (904) 355-6561
I have enjoyed working with Trivia Nation and witnessing the exciting, competitive and lively atmosphere they help us to create on Monday nights! We look forward to continuing our partnership with Trivia Nation and would recommend them to anyone looking to add a fun evening of trivia to their establishment.
Clear Sky Draught Haus | Dunedin, FL | (727) 286-6266
We hired Trivia Nation six years ago after doing our research on the other clients that they were working with. We have been very pleased with the results! Our staff is happy and so are our guests! (And we have new guests…) Our Thursday Trivia Nation night is a really consistently strong night now, and we can attribute over $1000 in new sales due to us hiring Trivia Nation. Their management team IS concerned about our business. They are nice people to work with and they have definitely delivered what they promised.
Broken Barrel | Palm Bay, FL | (321) 728-4755