"That Guy"
Don't be that guy…
You know that guy who knows everything, argues with the host about facts, the one that is bitter they lost, claiming every winning team is cheating, you know.. that guy… No better way to kill our night other than being "That Guy" or "That Team".
First off, no one has fun when you're being that guy. You are the only one enjoying your dramatic demonstration of arguing wikipedia skills. You were wrong, it's okay. You don't need to go post on our wall, email, or text your second cousin twice removed in Oklahoma an angry text of your trivia companies "incompetence". We mess up from time to time, if you wanted a computer there's an app for that! Of course we would enjoy your company, weekly, but without the commentary.
Two, we don't need every tidbit. You know that guy who lingers too long at the host's stand, telling the host everything that happened in the same decade that the Wizard of Oz came out. Most of the time the guy isn't even playing our game, "It wouldn't be fair because I would win.." he says. .. So instead of preaching about the origin of Ronald Reagan's middle name, go get a beer or at least bring the host one as you drunkenly preach about Bill Cosby's rights.
Three, it's all for fun. Just relax, your child's life is not on the line. You will not need to hire Liam Neeson to find your ex wife and daughter for forgetting Patrick Swayze's character name is Ghost. Sam Wheat, it's Sam Wheat. The world will still continue to circulate on it's titled 23.5 degree axis, we at Trivia Nation promise!
So put the phone away, come with a great attitude, keep in mind that sometimes we may mess up or get something wrong. When we do get a shot, relax and keep killing it! Anything, but just don't be that guy!
*FYI – The word 'man' was originally gender neutral, meaning more or less the same as the modern day word "person". It wasn't until about a thousand years ago that the word 'man' started to refer to a male and it wasn't until the late 20th century that it was almost exclusively used to refer to males. So, call us old school, but, ladies and gents please don't be offended. Guy could be whoever; man, woman, transformer, wookie, seahorse, ect., the annoying player is all the same to us!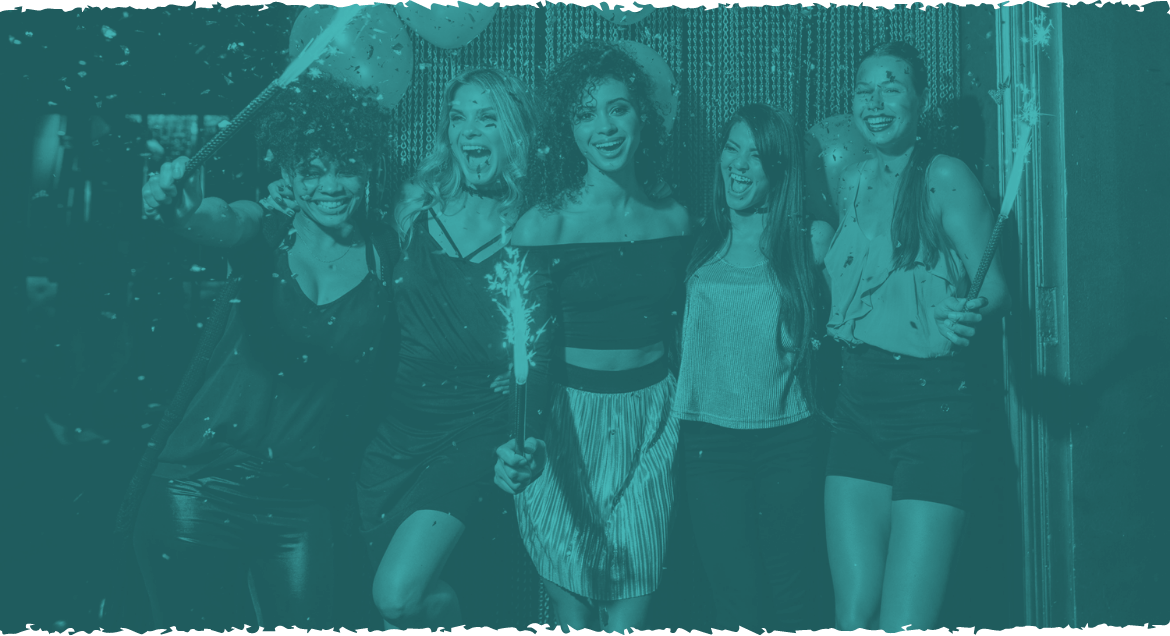 DON'T TAKE OUR WORD FOR IT!
We started trivia about a year ago with a host referred to us by a colleague. Although the host was pleasant, he was lacking the charisma necessary to keep the players entertained and engaged. The events seemed a bit unorganized, lacking structure and flow. We eventually realized we could not grow our business to its full potential. A few guests recommend we consider Trivia Nation. We had heard the name, but, weren't too familiar with the brand. After somewhat effortless research (Trivia Nation seemed omnipresent), we decided to partner with them on our Monday Trivia night. It has been nine months now, and we have been nothing less than thrilled with Trivia Nation's service. The camaraderie between our "regulars" is exciting to witness. The weekly teams seem to have a special chemistry with the others teams that longtime friends possess. Finally, our host, Eric, delivers the questions and "commentary" with the right blend of witty sarcasm that makes us all smile. Oh, and did I forget to mention our sales are up 30%-35%? We average 60-80 players weekly, mostly the 25-55 demographic. Monday is now definitely my favorite night to work. I highly recommend Trivia Nation to any other restaurant or bar owner desiring to grow his or her business by increasing weekly revenue on an "off" night, while creating an energetic fun, yet professional atmosphere.
Whiskey Jax | Jacksonville, FL | (904) 634-7208
Trivia Nation was hired by V Pizza/Sidecar in 2015 in San Marco, Jacksonville FL. We quickly helped them to make Thursdays at Sidecar the thing to do in San Marco, as we averaged 50-100 players each Thursday, depending on time of season. We increased liquor/beer sales and food sales.
Since then, V Pizza has grown to 7 locations in NE FL and locations in GA and NC. Trivia Nation serves all FL Vpizza locations. We work at Fleming Island, Gainesville, Jax Beach (two nights,) Mandarin, San Marco, Ponte Vedra/Palm Valley, and Fernandina Beach.
"We use Trivia Nation at all of our Florida locations. We put them in our San Marco location originally when we had one location, and now we use them in 7 locations. Steve is an outstanding owner and his positivity is only rivaled by his amazing customer service!! Trivia Nation helps to give us a mid-week boost of increased sales and fun/tips for our staff. We recommend them to other growing brands. Easy to work with and they really help bring in the type of guest that we are looking for! Great partnership!"
Matt Carson, Operating Partner | V Pizza | Jacksonville FL | (904) 553–2723
We at Serenata Beach Club have used Trivia Nation's services for nearly 6 years and it has been a tremendous success! We used to run our own "trivia night" for our Membership. When we reached out to Trivia Nation we felt it was a much better fit to hire them based on their professional program and reasonable pricing. It was truly one of the best changes we have ever made. Our attendance at trivia on Tuesdays has gone from an average of 50 people to between 100-150 people a night. It is great to hear the Members bragging about winning or how much they enjoyed themselves and then bringing friends with them the following week to show them how much fun it is. Our sales are up and the Members love it. The Trivia Nation team has been great to work with. This really makes our jobs easier and our Tuesday business is one of the most consistent days of the week. We look forward to more years of fun with Trivia Nation.
Serenata Beach Club | Ponte Vedra Beach, FL | (904) 823-3368
We have used Trivia Nation for four years. We used to use a local company that didn't seem to care about whether it was busy or not. We let them go and are very pleased with our service with Trivia Nation. We average 12-18 teams (40-75 players) depending on the time of the year. They DO CARE about our success and we love our trivia hostess. I highly recommend them!
Rogue Pub | Orlando, FL | (407) 985-3778
Our first customer in Tampa was Yard of Ale in S. Tampa back in 2010. We still work there today! Sunpubs also acquired the Caddy's Brand and now we work in Caddy's Bradenton, Caddy's Gulfport, Macdinton's S. Tampa, and Macdinton's St. Pete. Fun, Growing Brand!
"Trivia Nation is absolutely wonderful! We always have a blast on Thursday nights with the awesome Trivia hostess! They are friendly and provide awesome customer service including social media, marketing, a detail-oriented management team and so much more! Thank you for being such a wonderful company to work with!"
Macdinton's | S. Tampa | (813) 251-8999
We hired Trivia Nation 2 years ago and nearly immediately we saw tremendous positive results. On what was a slower Wednesday, we now have 40-60 guests come in specifically for this Trivia Nation promotion, helping us to see a much more profitable and fun night. And, we are busier on other nights. They have brought in the right type of guests that are fun and spend money!
Iron Oak Post | Melbourne, FL
Irish 31 opened in Hyde Park, Tampa in 2011. We worked there and had a lot of success building their Tuesday nights very soon after it opened. But, they let us go as they tried some other promotions on Tuesday night with limited success. (This happens a lot of times with venues when we work with them in their 1st year.) They reached back out to us in 2015 to work with them again. Now Irish 31 has 7 venues and Trivia Nation services all of them on Tuesday Nights. It has been a great partnership.
Irish 31 | Tampa Bay | (813) 250-0031
It took us about a year before we tried using Trivia Nation. We have been very pleased with our ROI on Tuesdays and we now use them two nights a week. They do what they promise and they care for their customers. They are NOT full of hot air. Our place is busy when they are here.
Harp and Celt | Downtown Orlando, FL | (407) 481-2928
We have used Trivia Nation's service on Wednesday nights now for over 10 years. We were a bit skeptical because so many other service providers didn't seem to be the right fit. Trivia Nation listens to the concerns of the client and works hard to ensure success. We would recommend them to other pubs that want to increase sales on a slower night.
Fiddler's Green | Winter Park, FL | (407) 645-2050
I used Trivia Nation for an event for our younger members of the society, and they absolutely loved it! They were organized and kept things interesting. I definitely plan to use them for future events.
Duval County Medical Society | Jacksonville, FL | (904) 355-6561
I have enjoyed working with Trivia Nation and witnessing the exciting, competitive and lively atmosphere they help us to create on Monday nights! We look forward to continuing our partnership with Trivia Nation and would recommend them to anyone looking to add a fun evening of trivia to their establishment.
Clear Sky Draught Haus | Dunedin, FL | (727) 286-6266
We hired Trivia Nation six years ago after doing our research on the other clients that they were working with. We have been very pleased with the results! Our staff is happy and so are our guests! (And we have new guests…) Our Thursday Trivia Nation night is a really consistently strong night now, and we can attribute over $1000 in new sales due to us hiring Trivia Nation. Their management team IS concerned about our business. They are nice people to work with and they have definitely delivered what they promised.
Broken Barrel | Palm Bay, FL | (321) 728-4755