About

Cliff's Bar & Grill – Jacksonville (3033 Monument Rd)
Cliff's Bar and Grill is a local sports bar & entertainment venue serving the Jacksonville community. Stop by for grub-worthy bar bites and meals ranging from shareable apps like Loaded Nachos to flatbreads, salads, sandwiches, and craft burgers like their specialtyCliffhanger topped with blue cheese and onion rings. Offering a full bar, ice-cold beer and cocktails abound alongside weekly entertainment options from music bingo to team trivia nights and live bands on Fridays and Saturdays. At Cliff's Bar & Grill, you can watch the big game or get your own game on with plenty of wide-screen TVs showing sports, pool tables, shuffleboard and darts on site! From weekend brunch to evenings with friends, locals love Cliff's Bar and Grill as the best neighborhood spot for fun, food, and entertainment!
Subscribe to get updates about Trivia Nation events in your area!
GENERAL KNOWLEDGE TRIVIA WITH
Marc D.
Hey, I'm Marc - born and raised near Pittsburgh, PA. I also lived in the Baltimore/Washington, DC area for 10 years before permanently migrating to Northeast Florida in 2006. I have been teaching for almost 30 years now, everything from 5th grade to 8th grade. (Middle school is not for the faint of heart.)I have worked with Trivia Nation as a host since 2011, and I currently host three shows a week. I am also one of the trivia question writers and create all of the PowerPoints that are used at our trivia shows. In my spare time, which is very little, I enjoy listening to music, playing trivia, and watching movies. I also dabble in background acting. I have worked on over 35 movies and TV shows. It's awesome to see celebrities doing what they do, interacting with them, and getting to be someone else for a while!
Cliff's Bar & Grill – Jacksonville (3033 Monument Rd)
Gallery
Check out Our Other Venues in Jacksonville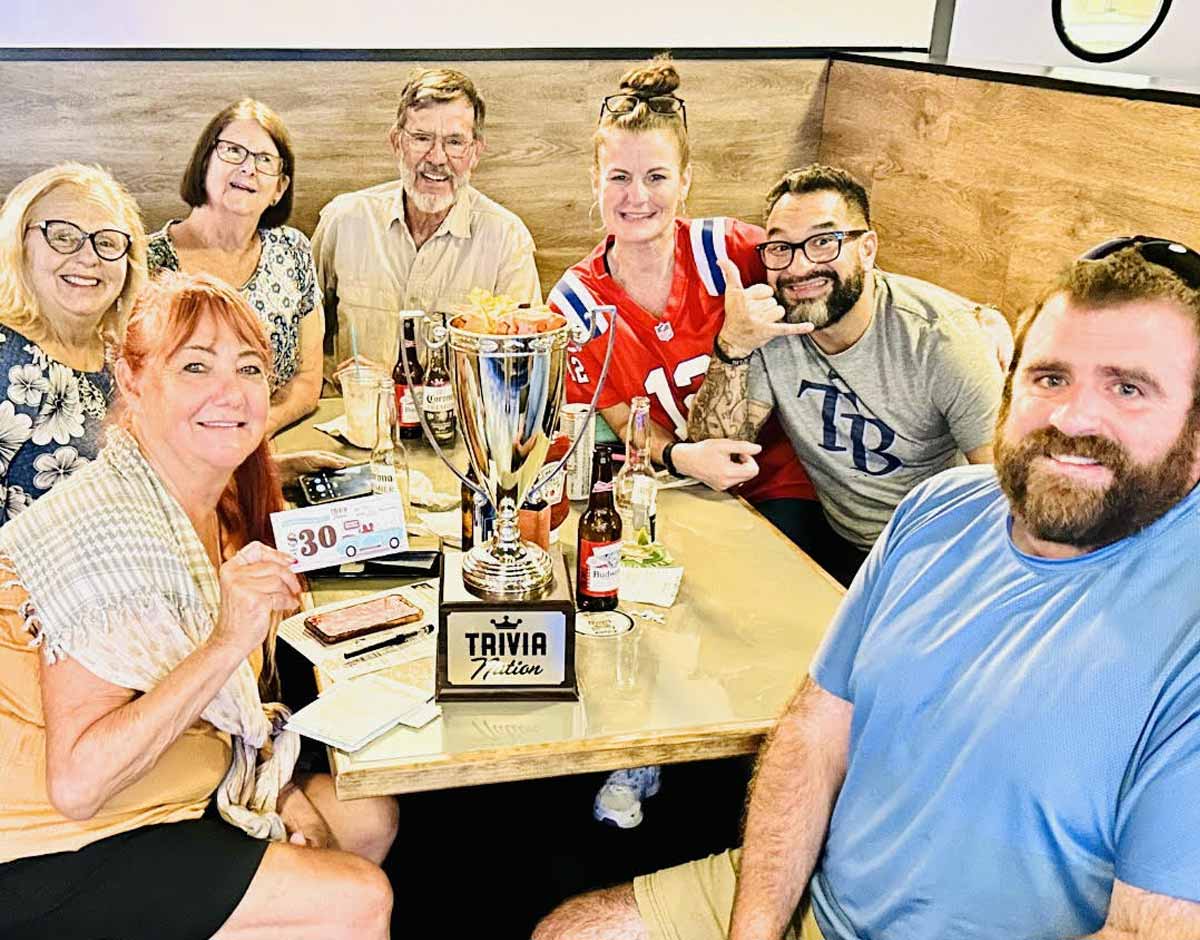 Sahara Cafe
10771 Beach Blvd, Jacksonville, FL, USA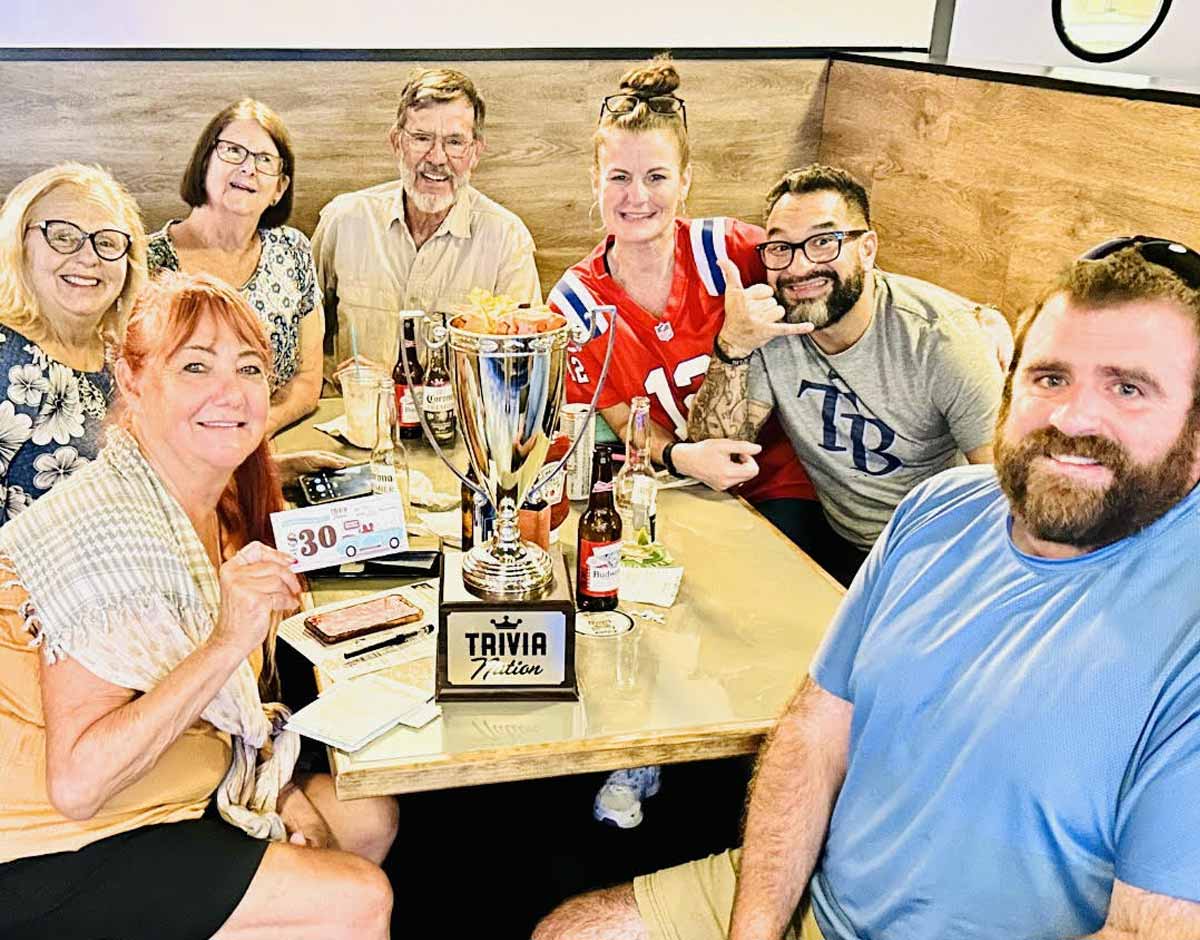 Whiskey Jax – Atlantic Beach
725 Atlantic Blvd, Atlantic Beach, FL, USA
Dick's Wings & Grill – Jacksonville (10750 Atlantic Blvd)
10750 Atlantic Blvd, Jacksonville, FL 32225, USA