About

Duffy's Sports Grill – Sarasota (3005 University Pkwy)
Started as a neighborhood concept known for cold beer and amazing burgers, Duffy's Drafthouse became Duffy's Sports Grill in 2001. Providing a casual dining experience inside a sports-themed atmosphere, Duffy's is the perfect place for food and sports lovers alike. With an all day 2 for 1 happy hour, football-themed decor, and American favorites from burgers and salads to steaks and BBQ, enjoy drinks and good eats at Duffy's where the game is always on!
Subscribe to get updates about Trivia Nation events in your area!
GENERAL KNOWLEDGE TRIVIA WITH
Ashley M.
Hi! I'm Ashley Manske. I was originally born in Milwaukee, WI. I was brought down to Florida at the age of 16! One of my favorite sayings is, "I've paid my fair share of property taxes! I'm a TRUE Floridian NOW!" A great way to break the ice is to make people laugh or smile. Being genuine and goofy is what I do best. Maybe I picked up some of that Midwest state of mind and combined it with some of Florida's! Some of my favorite hobbies are cooking, fishing, and thrifting. I guess you could say I fit right in with your run-of-the-mill Sarasotan! Another fun hobby-job of mine is working for Trivia Nation. Nothing brings me more pride, joy, and passion than bringing the ultimate fun, laughter, and dance into people's lives. I've watched them dance, I've watched them sing, I've watched them laugh, and I've watched them cry. Being your trivia and music bingo host means the world to me. Connecting to you all in other ways than just paying the tax bill will live on in my Midwest-Floridian heart forever! What could be a better hobby?
Duffy's Sports Grill – Sarasota (3005 University Pkwy)
Gallery
Check out Our Other Venues in the Sarasota Area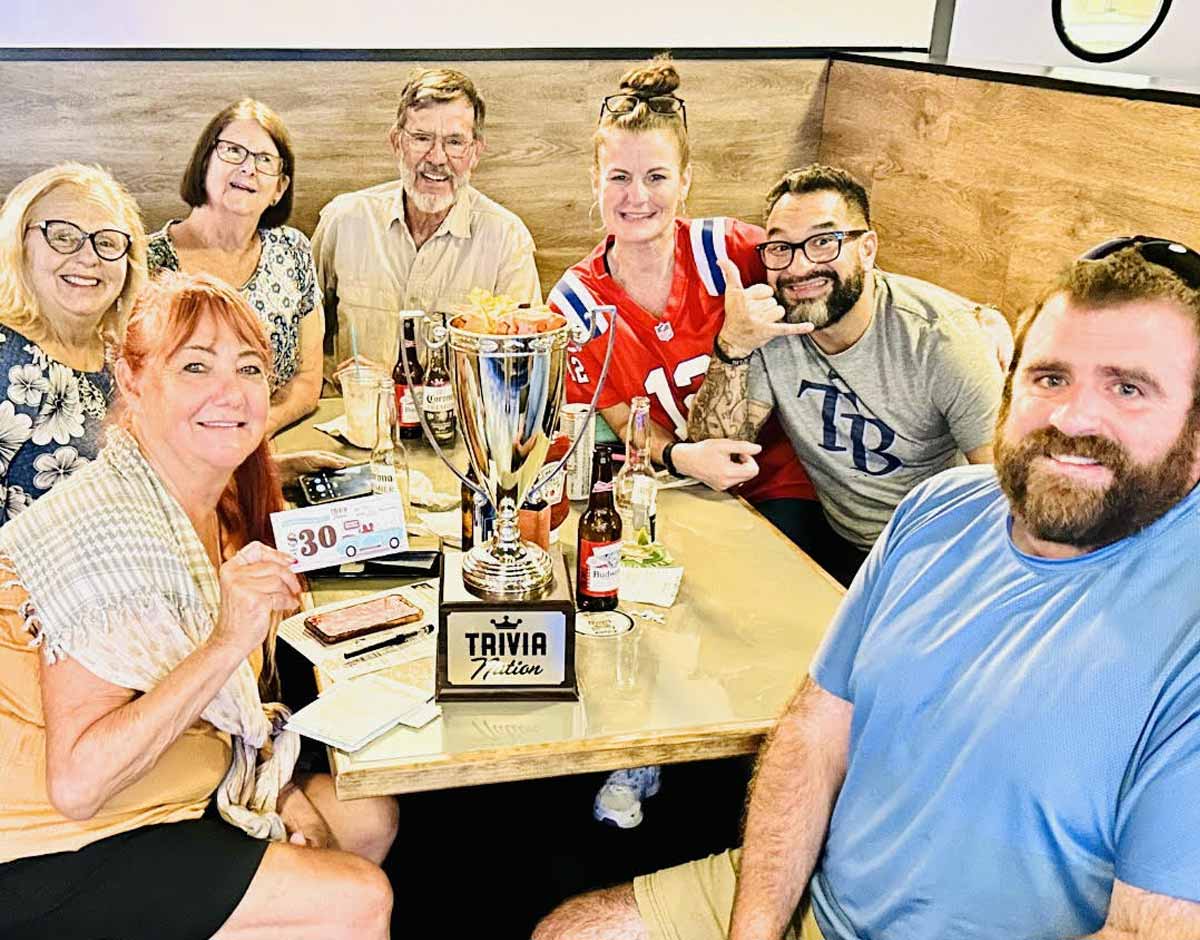 Beef O' Brady's – Apollo Beach
205 Apollo Beach Boulevard, Apollo Beach, FL, USA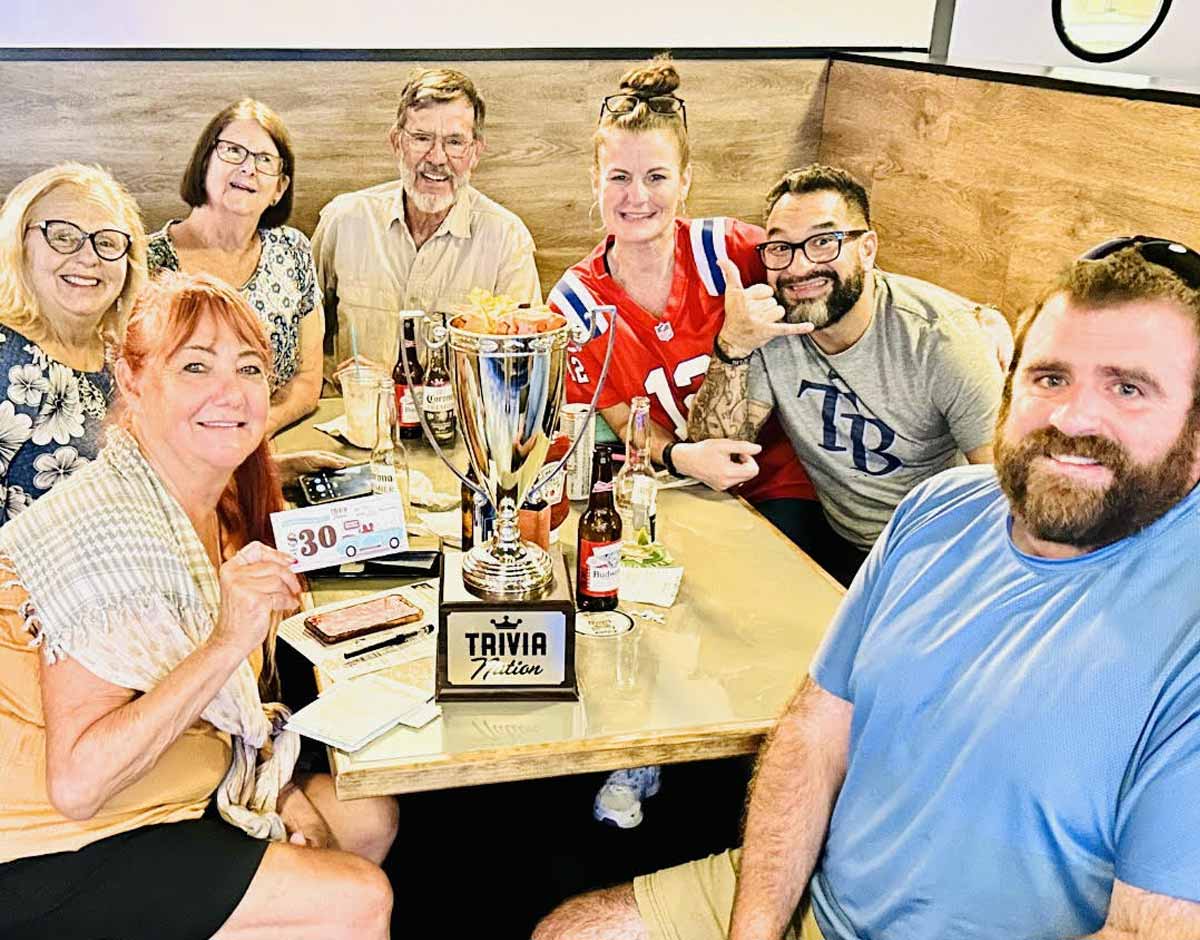 Caddy's – Bradenton
801 Riverside Dr E, Bradenton, FL, USA