About

Duffy's Sports Grill – Weston
Duffy's Sports Grill in Weston is a sports tavern and restaurant as part of a larger family owned and operated chain establishment of 37 years. With a focus on quality dining, friendly hospitality, and a sports-themed environment, Duffy's Sports Grill is the perfect place to indulge in delicious American fare and game day fun. From award-winning burgers and chicken wings to BBQ rib platters and drafthouse favorites like their Jumbo Fried Shrimp, there's something on the menu to satisfy every craving! Offering a full bar, Duffy's has plenty of ice-cold drafts on tap, wine and housemade cocktails, and an all day, every day 2 for 1 happy hour! Whether you come for the game day action or a meal out, there's always a winning atmosphere of delicious food, drinks, and upstanding service at Duffy's Sports Grill in Weston.
Subscribe to get updates about Trivia Nation events in your area!
MUSIC BINGO WITH
Adi P.
I'm a Florida native from Plantation! I'm all about the beach, dancing like nobody's watching, expressing myself through art, and just being with animals and nature. I am currently in college majoring in psychology, aiming high for med school and getting that doctorate someday! You know what's awesome? Hosting trivia and music bingo night, especially at Duffy's Weston. I get to bust out some moves, and seriously, even on the worst days, being there with the crew just flips everything around. It's like a guaranteed mood booster!
GENERAL KNOWLEDGE TRIVIA WITH
Eymi I.
I am a first generation Cuban-American and have lived in South Florida all my life. I have been a teacher for a few years and love working with students with special needs. I recently became an empty-nester and found myself with a little extra time. I have always loved trivia games, like Jeopardy, and play them whenever possible. As with most people, I enjoy traveling and would love to do it more often. That's where Trivia Nation comes in. They have given me the opportunity to make some extra cash while meeting great people, making new friends, and having a super fun time.
Duffy's Sports Grill – Weston
Gallery
Check out Our Other Venues in the Weston Area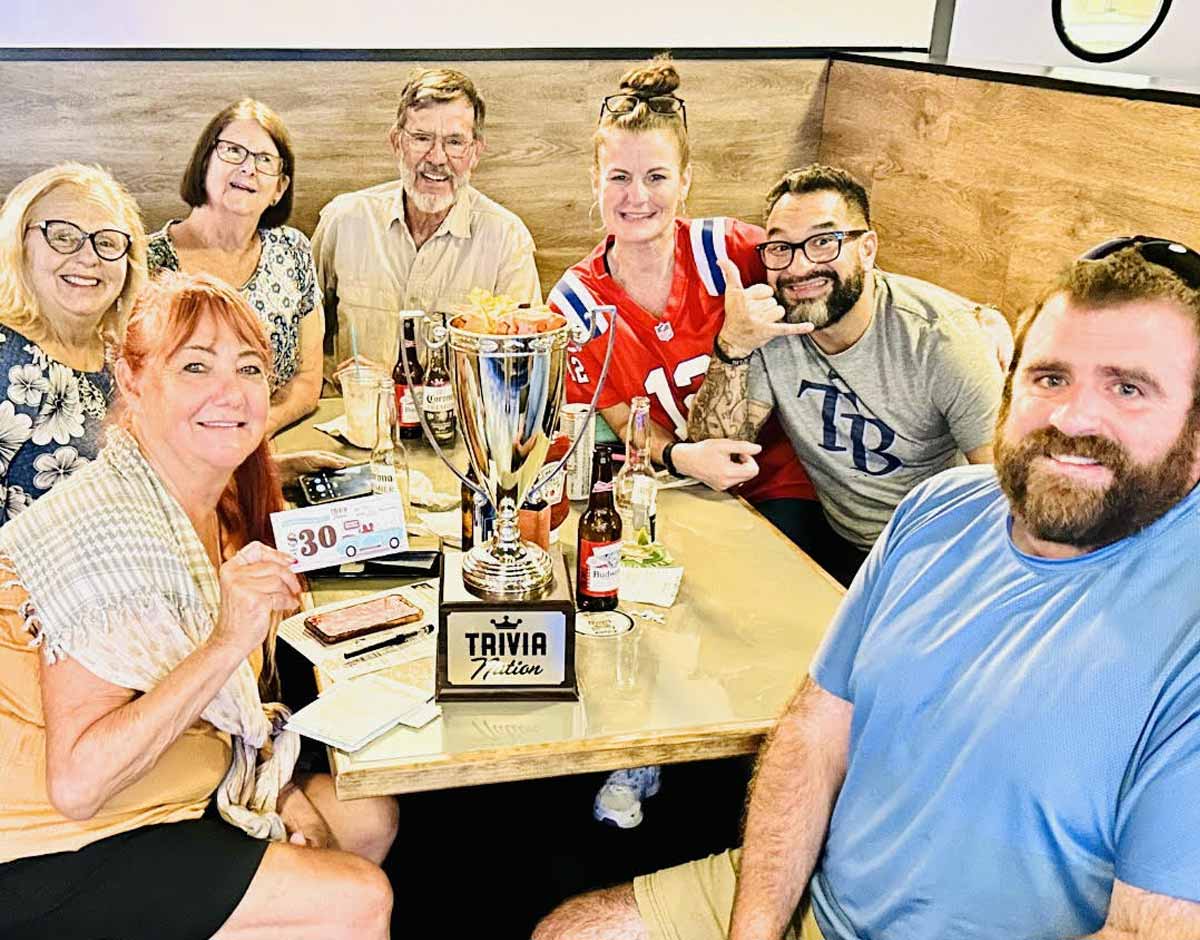 Jersey's Wings
12592 Pines Boulevard, Pembroke Pines, FL, USA
Buffalo Wild Wings – Plantation
8000 West Broward Blvd Suite 1602, Plantation, FL 33388
Legends Tavern & Grille – Plantation
1387 South University Drive, Plantation, FL 33324, USA