About

Gator's Dockside – Gainesville (3842 Newberry Rd)
Step into the heart of Gainesville, FL, and discover Gator's Dockside, a family-friendly, sports-themed restaurant chain with a rich history spanning over two decades. Guests can savor the essence of Florida cuisine through Gator's Dockside's signature grilled wings, expertly coated with their renowned sauces. Committed to quality, the restaurant uses only the freshest ingredients, crafting a diverse menu that ranges from juicy burgers to delectable ribs, hearty sandwiches to enticing entree salads. From sports fans to families, Gator's Dockside in Gainesville aims to please with specials like All Day Every Day 2-4-1 alcohol on select drafts, house wine, and liquor, wing deals on Mondays and Wednesdays, and Kid's Night on Tuesdays. Notably, Gator's Dockside goes beyond its culinary offerings by actively engaging with the local community, partnering with charities, schools, and youth sports. Come and dine on delicious American fare in a Florida atmosphere that resonates with locals and visitors alike while experiencing entertainment offerings from sports events to trivia nights.
Subscribe to get updates about Trivia Nation events in your area!
Bobby L.
Hi, I'm Bobby! I own my own DJ wedding company and I'm also a resident DJ at a club in Gainesville. I've been a trivia host for three years with Trivia Nation. I love to entertain and have fun with people through interaction. I'm originally from Brockton, Massachusetts, and I married my high school sweetheart in 1987. I have two grown children and three grandchildren. In my spare time, I am into collecting stamps, pet rocks, and antique hair brushes. I love to take long walks on the beach at sunset while sipping white wine…. But seriously, music is my life and I love to host for Trivia Nation! Hosting runs in the family as both my daughter and son have worked and currently work as hosts for Trivia Nation.
Gator's Dockside – Gainesville (3842 Newberry Rd)
Gallery
Check out Our Other Venues in Gainesville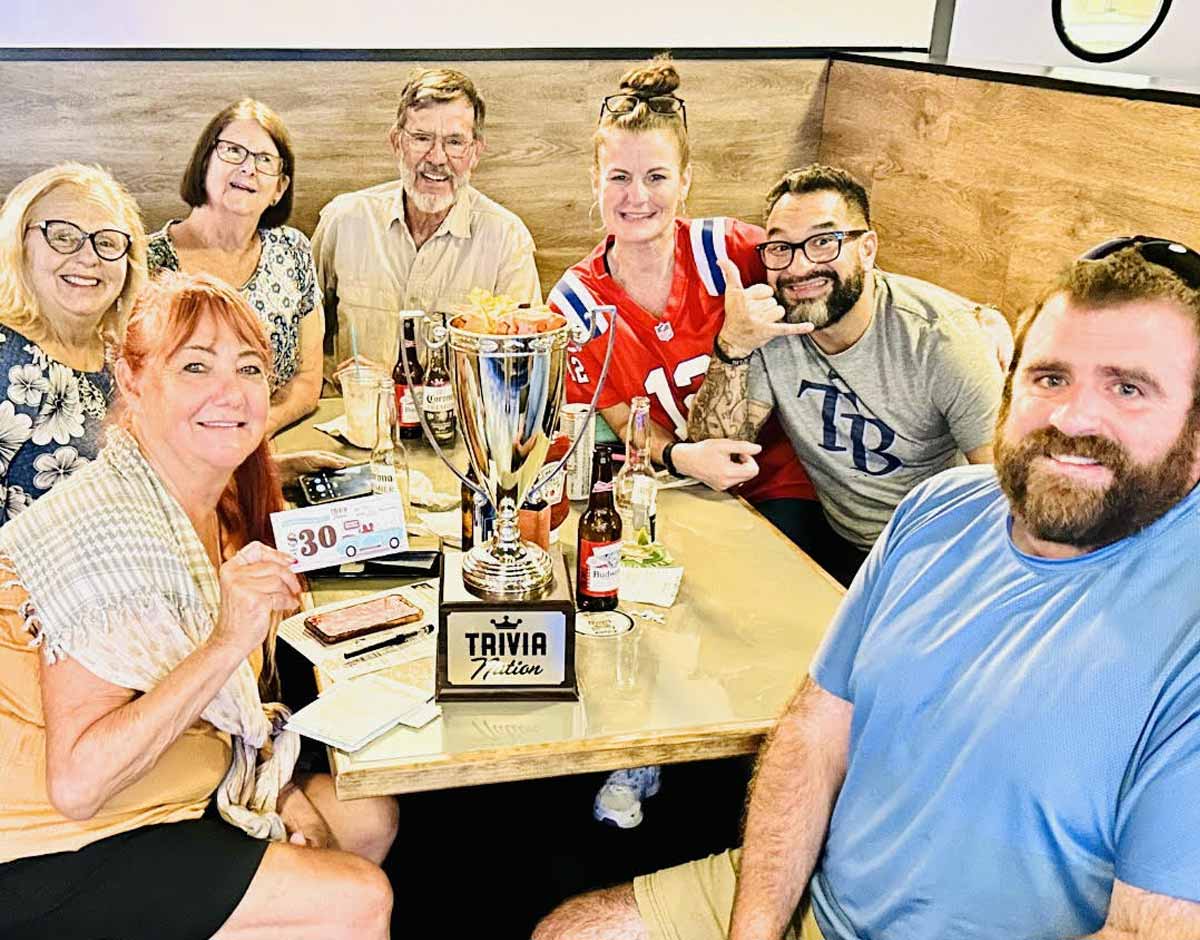 V Pizza – Gainesville
115 SE 1st Ave, Gainesville, FL, USA