About

Gypsy Cab Company – St. Augustine
Gypsy Cab Company in St. Augustine is a casual restaurant and full bar serving one-of-a-kind urban cuisine since its inception in 1983! The menu is a blend of influences borrowed from international cuisines including Italian, German, Cajun, Mediterranean, Southern and more. You'll still find familiar favorites served like the Greek Salad, Pepper Jack Burger, and Turkey Reuben sandwich. Full entrees range from the Catch of the Day to their signature Gypsy Chicken and classic Eggplant Parmesan. Each month brings a special dinner menu with local favorites and seasonal curations, and brunch is served regularly on Sundays with a bottomless mimosa option. Handcrafted cocktails are available for your sipping pleasure, plus there's craft beer, wine, desserts and always friendly service! So stop by Gypsy Cab Company the next time you're craving delicious eats, good times, and a local Anastasia Island vibe.
Subscribe to get updates about Trivia Nation events in your area!
GENERAL KNOWLEDGE TRIVIA WITH
Troy B.
I'm Troy Blevins, the trivia night host who's been at it for a whopping 28 years, cracking the same jokes and keeping the fun alive. If you get to know me, you'll find out I'm a jack-of-all-trades— webcaster, developer, realtor, movie producer, music promoter, hotel builder, consultant, and writer. I'm also proud of my contributions to the community of St. Augustine as trustee of the St. Augustine Historic Society and creator of the St. Augustine Amphitheater and Ponte Vedra Concert Hall.Alongside my passions of creating and contributing to the local community, my heart lies in giving back. I'm the President of Home Again St. Johns, I founded Field of Dreams and PAL St. Johns and worked on Project Autism. I am also a dad to two boys whom I love spending my time and sharing my knowledge with. Here's to more laughter and learning with me, the original Trivia Nation host still going strong!
Gypsy Cab Company – St. Augustine
Gallery
Check out Our Other Venues in St. Augustine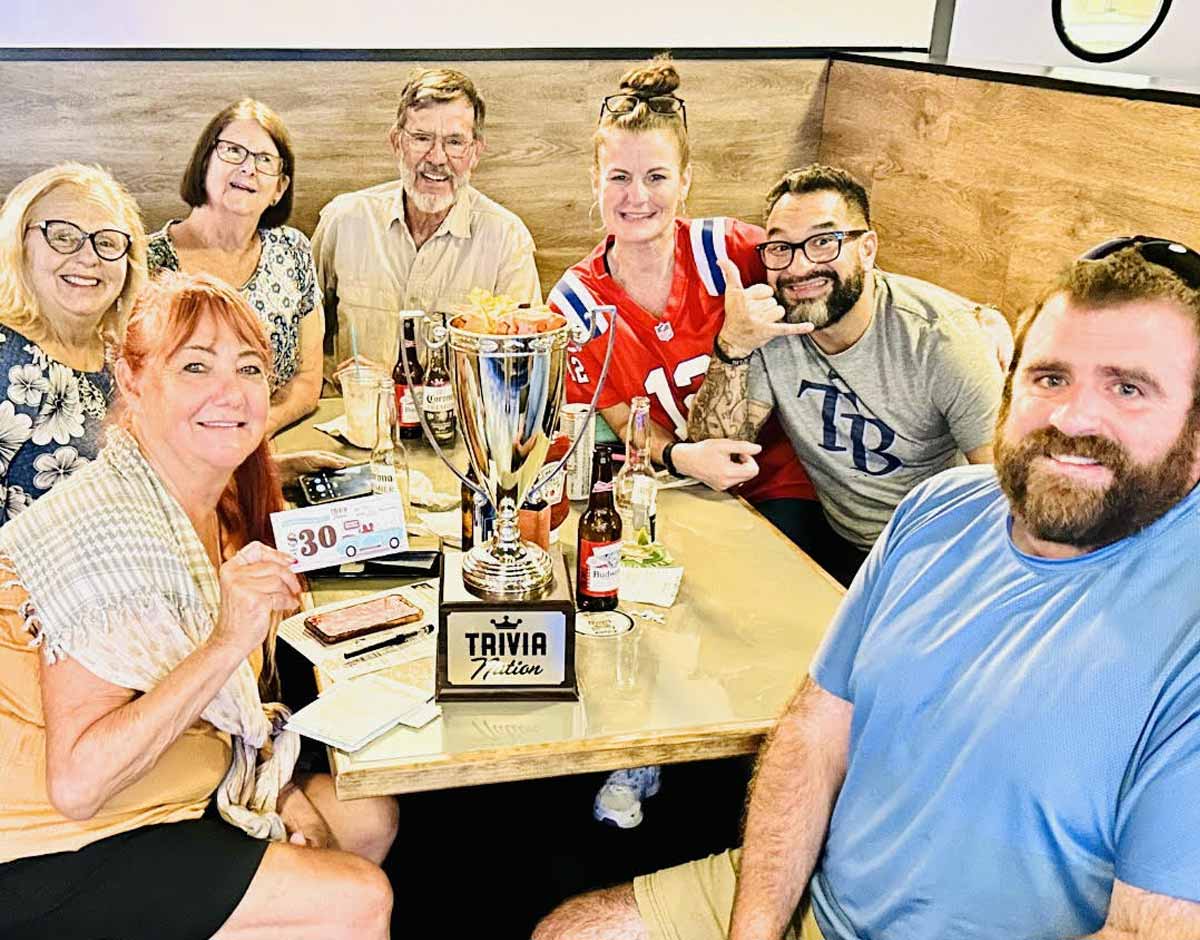 Donovan's Irish Pub
7440 U.S. 1, St. Augustine, FL 32095, USA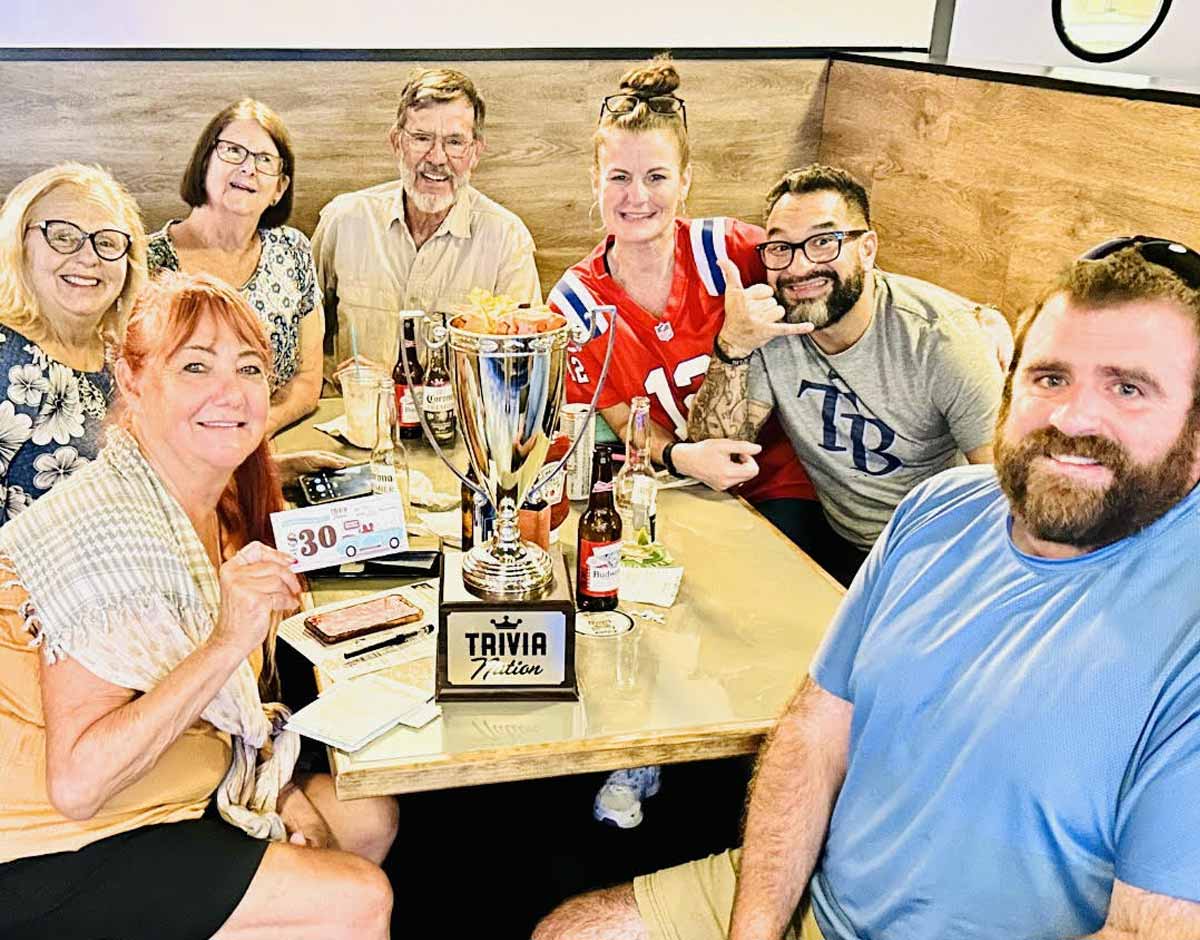 Gators Dockside – Murabella
105 Murabella Pkwy, St. Augustine, FL 32092, USA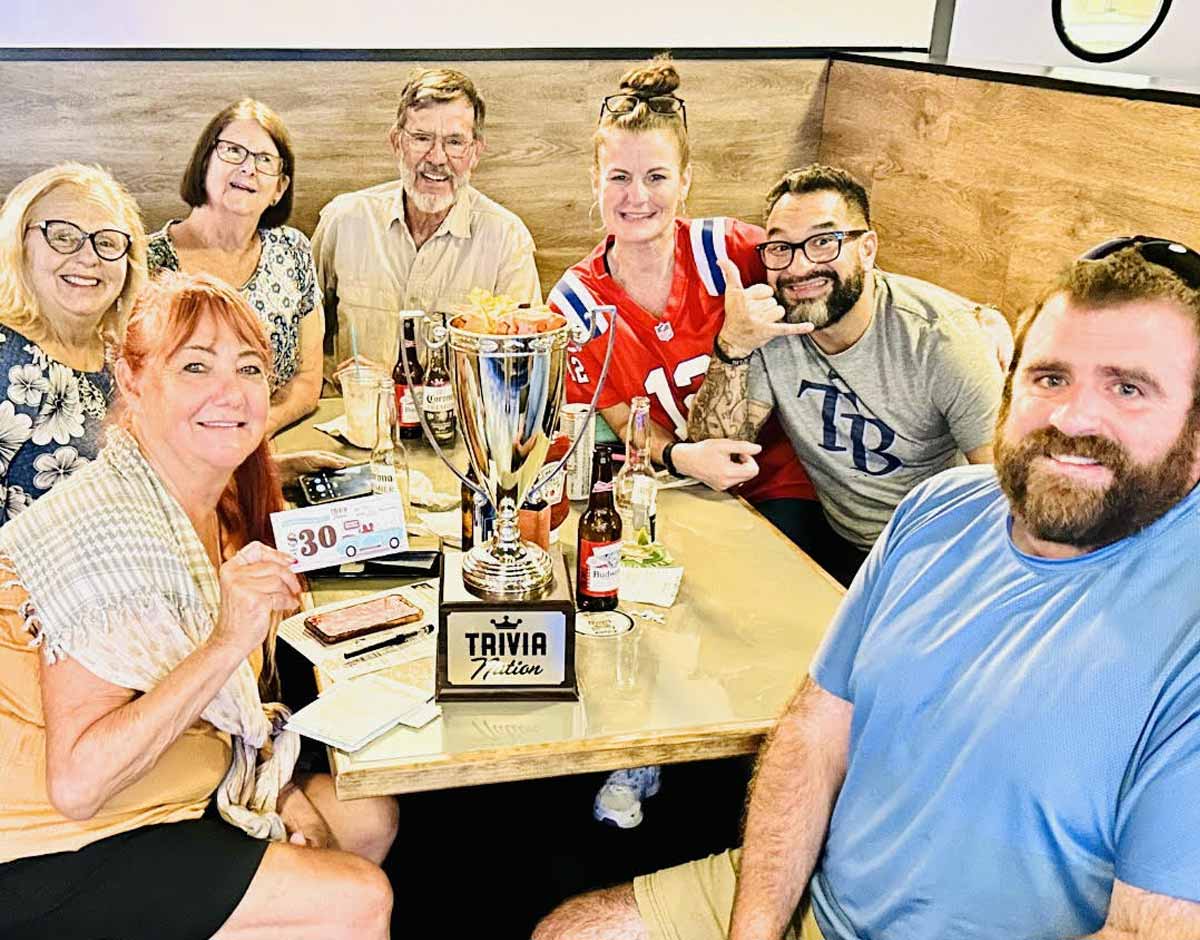 Dick's Wings – St Augustine
4010 U.S. 1, St. Augustine, FL, USA