About

Hoptinger Bier Garden & Sausage House – Jacksonville Beach
Hoptinger Jacksonville Beach is a modern "Baverican" bier garden offering specially selected craft beer and Bavarian-inspired gastro pub food. With more than 60 craft beers on tap, daily happy hours, housemade cocktails and libations, and creative sausage dogs,the venue's belief in good food, good company, and great times shines through. Vegan and vegetarian options are also provided along with burgers and sandwiches, salads, bar snacks, and a late night menu!
Subscribe to get updates about Trivia Nation events in your area!
GENERAL KNOWLEDGE TRIVIA WITH
Mike Drake
Hey, I'm Drake! I've been a Trivia Nation host for most of my adult life, it seems, hosting an average of two nights a week at awesome places like Ale House, Hoptinger, and Mellow Mushroom. (Steve puts me with the biggest customers because I'm one of the best he has!) I'm a natural showman and I love meeting new people. I'm also a business owner so I get to meet prospective customers for my tree business. I'm a boater, avid weightlifter, and all-around pillar of my community. Come see me and take a picture with me and the world's fullest beard!
MUSIC BINGO WITH
Emma Grenadier
Born and raised in Jacksonville Florida, I attended school at Ponte Vedra High School and continued my education at the University of South Florida where I studied Public Health and Epidemiology. I love to travel, go to the beach, and do yoga. I currently work as a Clinical Research Coordinator, but also have a true passion for fitness and health and would love to pursue my yoga instructor certification in the upcoming year. I have worked for Trivia Nation throughout college and continue to host shows in my professional career. I host Music Bingo at Mr. Chubby's Wings in Ponte Vedra on Wednesdays at 6:30pm and Hoptinger Jax Beach on Thursdays at 9:00pm. I love meeting new people and thoroughly enjoy the opportunities hosting for Trivia Nation brings me!
Hoptinger Bier Garden & Sausage House – Jacksonville Beach
Gallery
Check out Our Other Venues in Jacksonville Beach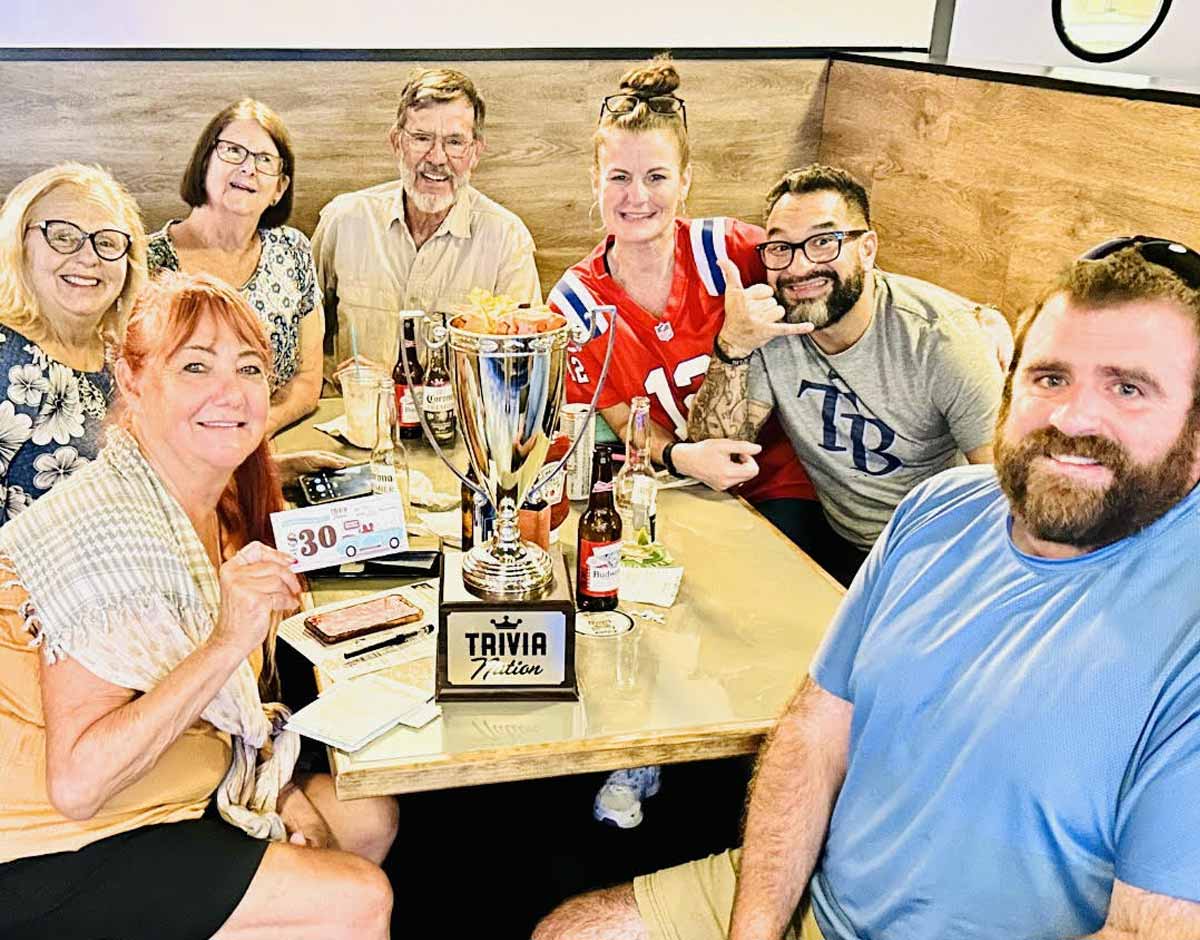 Mellow Mushroom – Jacksonville Beach
1018 3rd St N, Jacksonville Beach, FL, USA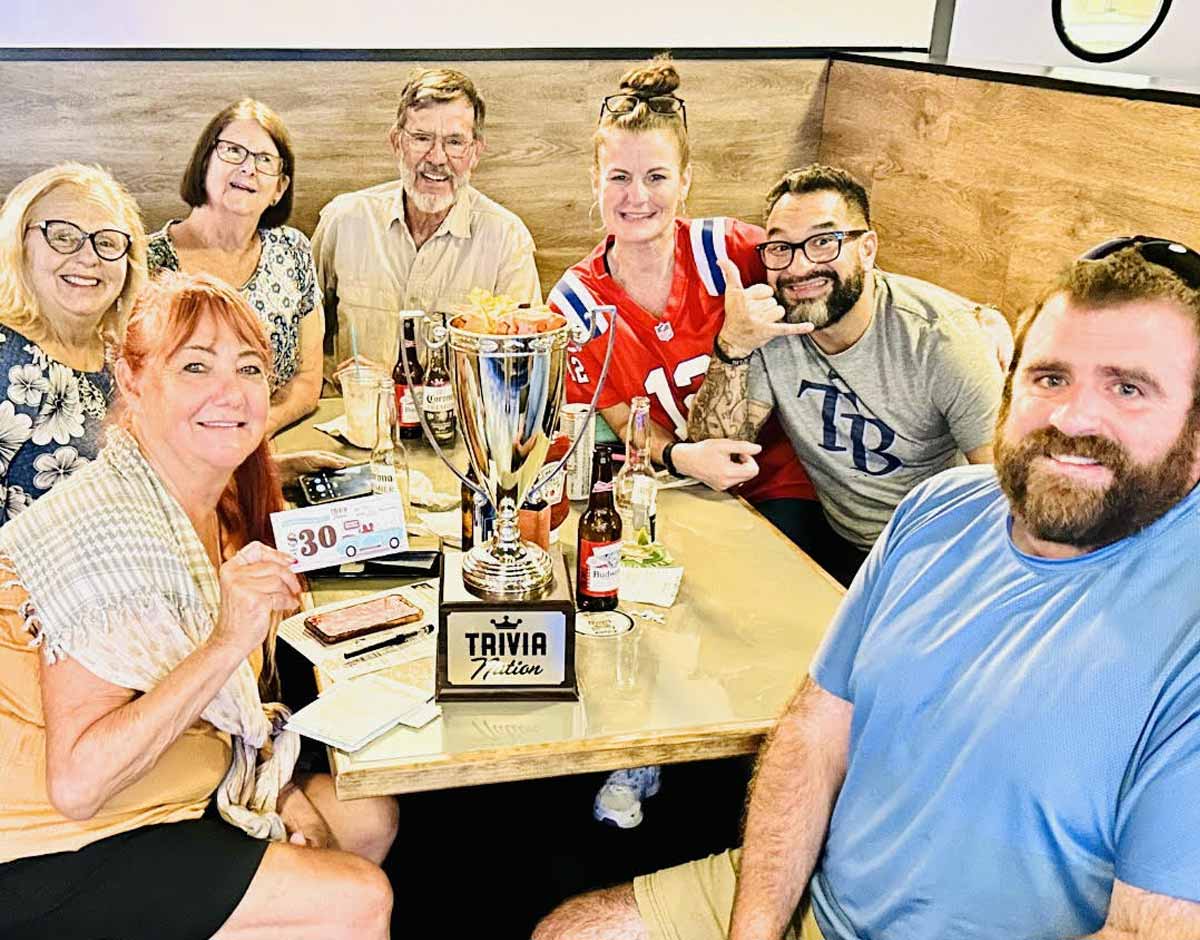 Flask & Cannon / V Pizza
524 1st St N, Jacksonville Beach, FL, USA