About

Hurricane Grill & Wings – Fort Pierce
Step into Hurricane Grill & Wings at Fort Pierce, FL, and be swept away to a coastal paradise bursting with flavor and good vibes. Originating in 1995, Hurricane Grill & Wings stands as Florida's ultimate getaway, offering award-winning jumbo wings in over 35 delectable flavors that keep fans raving and cravin'. But it's not just the wings as the menu boasts gigantic half-pound burgers, seafood tacos, and more, all served in a beachy, bar atmosphere. Patrons can embrace the sun in the outside patio seating area or relax inside while savoring the food and sipping on cocktails, wine, and beer from the venue's full bar offerings.
Subscribe to get updates about Trivia Nation events in your area!
GENERAL KNOWLEDGE TRIVIA WITH
Amy B.
I'm Amy, your lively host from the sunny shores of Vero Beach, FL! Born and raised in this vibrant coastal town, I spread my wings to the Tampa area for 15 enriching years before returning to my roots in Vero Beach. Together with my incredible trivia scorekeeper and spouse, we make a dynamic trivia duo that knows how to keep the excitement rolling. Beyond hosting trivia, I work as a full-time administrative assistant and run my own gig as an Independent Consultant for Tastefully Simple. My career journey has been quite the adventure with experiences ranging from guiding little ones as a camp counselor, preschool teacher and assistant director. When I'm not challenging minds with trivia, you'll find me out on the open waters, indulging in my love for boating and fishing, or simply unwinding with a good book. Friends and family mean the world to me, and I cherish every moment spent with them. Hosting trivia is my ultimate jam; it's a night of pure fun where I get to connect with new and fascinating people, making memories that are as unforgettable as they are entertaining. So come join me and let's make some trivia magic together!
Hurricane Grill & Wings – Fort Pierce
Gallery
Check out Our Other Venues in the Fort Pierce Area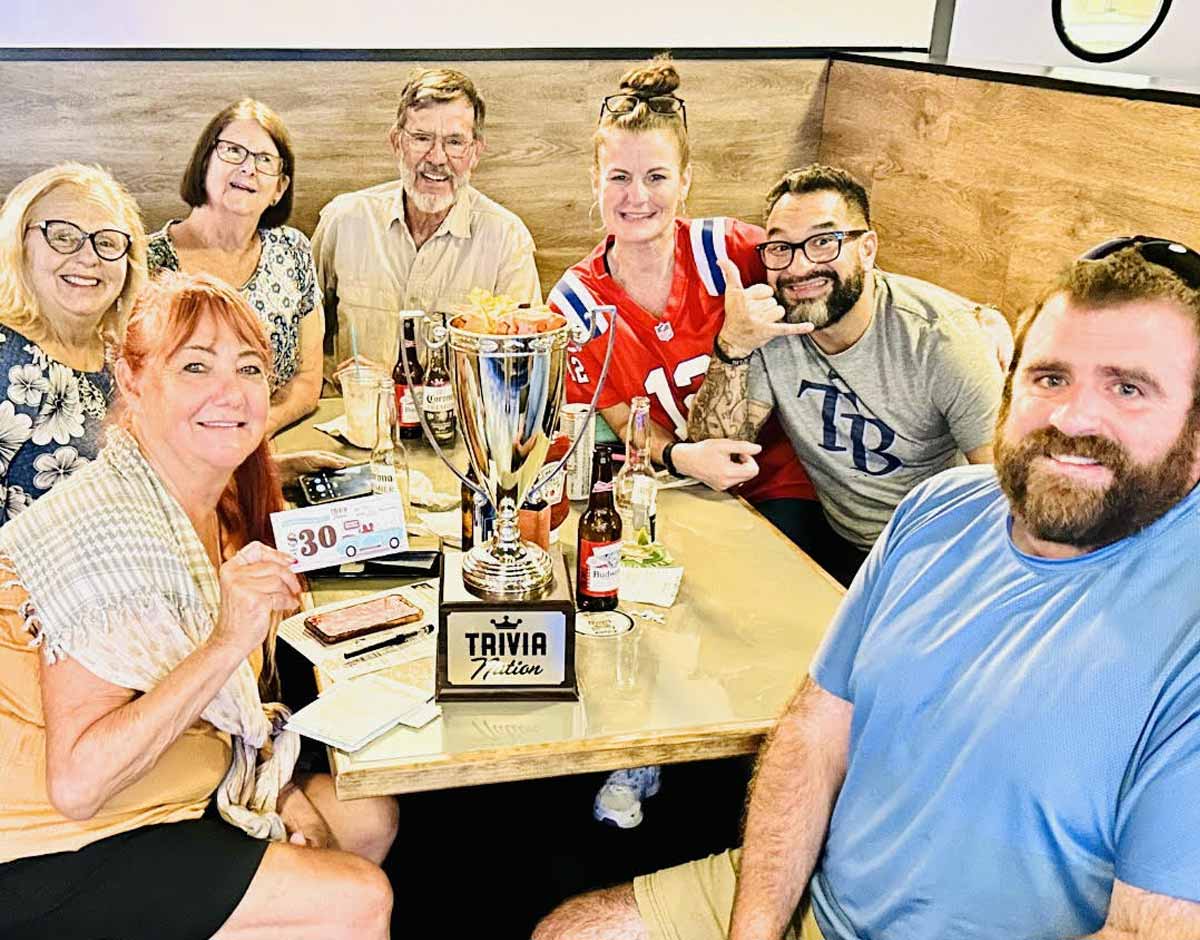 Savanna Club
3150 Crabapple Drive, Port St. Lucie, FL, USA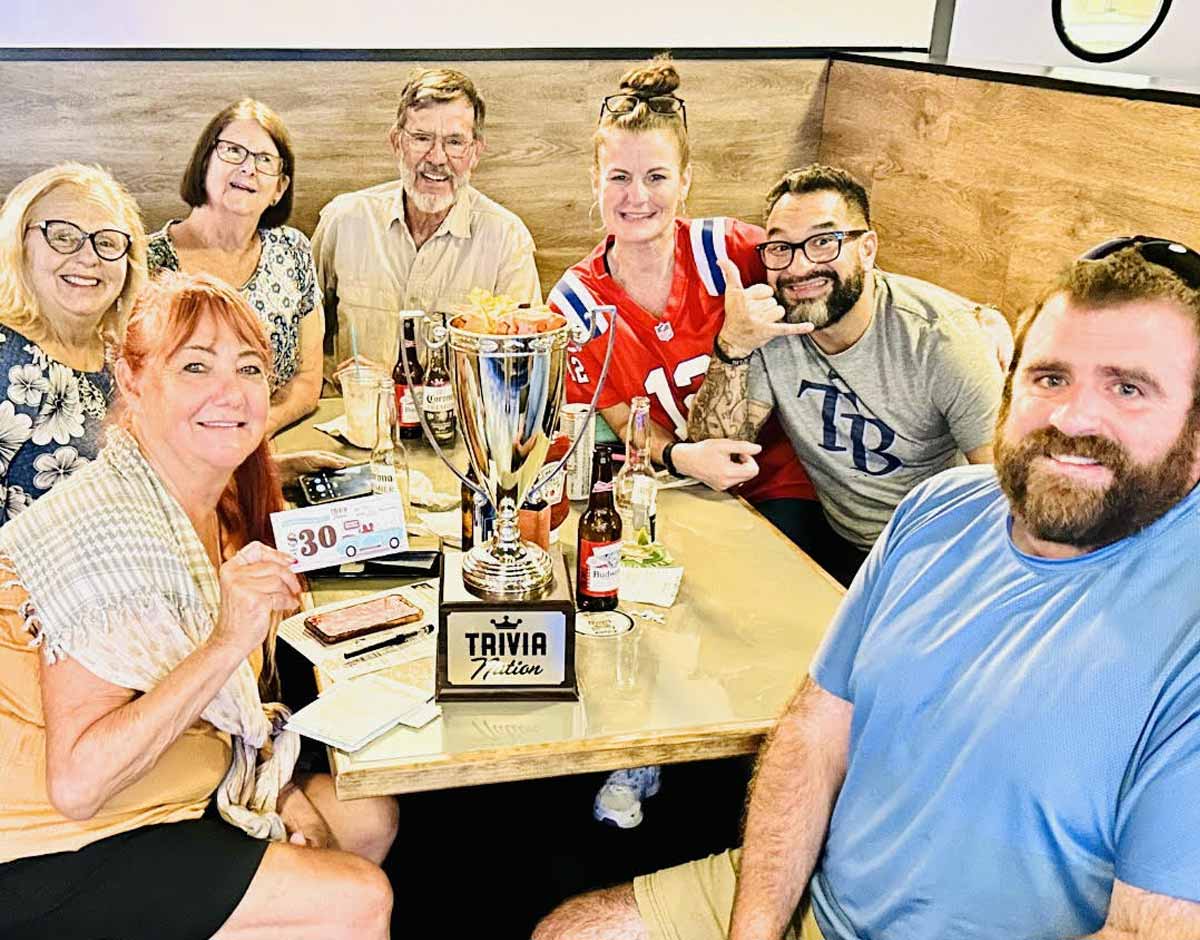 Tail- Gator's – Port St Lucie West
1500 Northwest Courtyard Circle, Port St. Lucie, FL, USA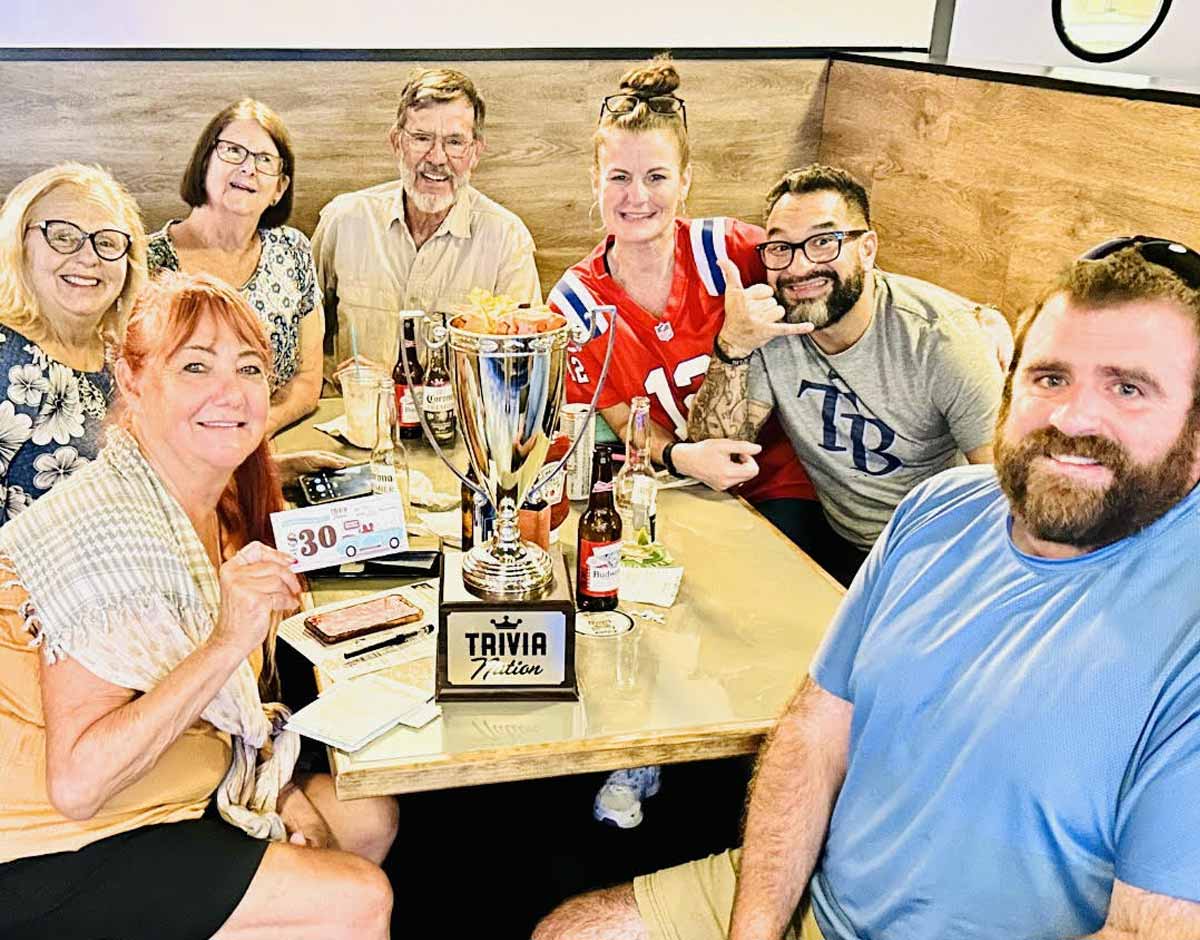 Hurricane Grill & Wings – Port St Lucie Promenade
2202 SE Veterans Memorial Pkwy, Port St. Lucie, FL 34952, USA