About

Hurricane Grill & Wings – Jacksonville (12795 San Jose Boulevard)
Hurricane Grill & Wings is a life-at-the-beach restaurant bordering the lively Julington Creek Marina leading out to the St. Johns River. Given the name, this restaurant chain specializes in wings bone-in or boneless and spiced to order accompanied by an array of savory, sweet, and combo house "Flavor Sauces" of your choice. The menu also fills out to satisfy any craving from salads and chili to angus burgers, sandwiches, and full entrees featuring island style fish and shrimp. With a focus on quality ingredients, friendly service, and customer satisfaction, the inviting atmosphere and tiki-themed decor at Hurricane Grill & Wings provides a dining getaway experience for friends and family as well as visitors and regulars alike. The venue also offers a full liquor bar, draft beer, and outside patio seating.
Subscribe to get updates about Trivia Nation events in your area!
GENERAL KNOWLEDGE TRIVIA WITH
Mike B.
Hey there, I'm Mike – your lively host from Trivia Nation! By day, I'm immersed in the world of transportation, but my true passion lies in hosting the most entertaining trivia nights around. Since October 2020, I've been part of this incredible trivia family, and it's been a blast every step of the way. What I love most about being a trivia host is the sheer joy it brings to people's faces. Seeing teams huddled together, racking their brains, and laughing out loud creates an electric atmosphere that's simply unbeatable. The camaraderie and friendly competition that unfold each week make it all worthwhile.
Hurricane Grill & Wings – Jacksonville (12795 San Jose Boulevard)
Gallery
Check out Our Other Venues in Jacksonville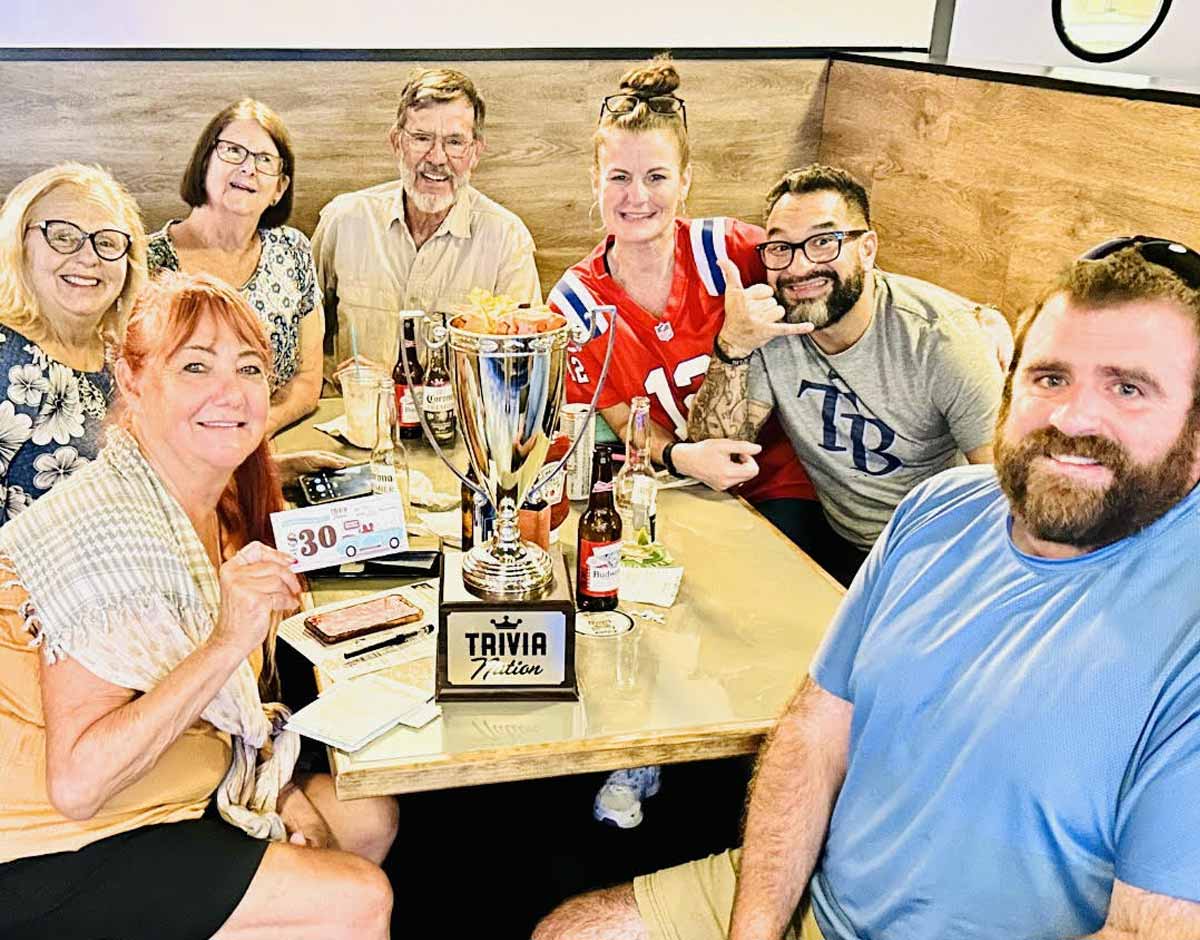 Dick's Wings – Mandarin
10550 Old St Augustine Rd, Jacksonville, FL, USA
V Pizza & Tap Garden – Jacksonville (12601 San Jose Blvd)
12601 San Jose Blvd, Jacksonville, FL 32223, USA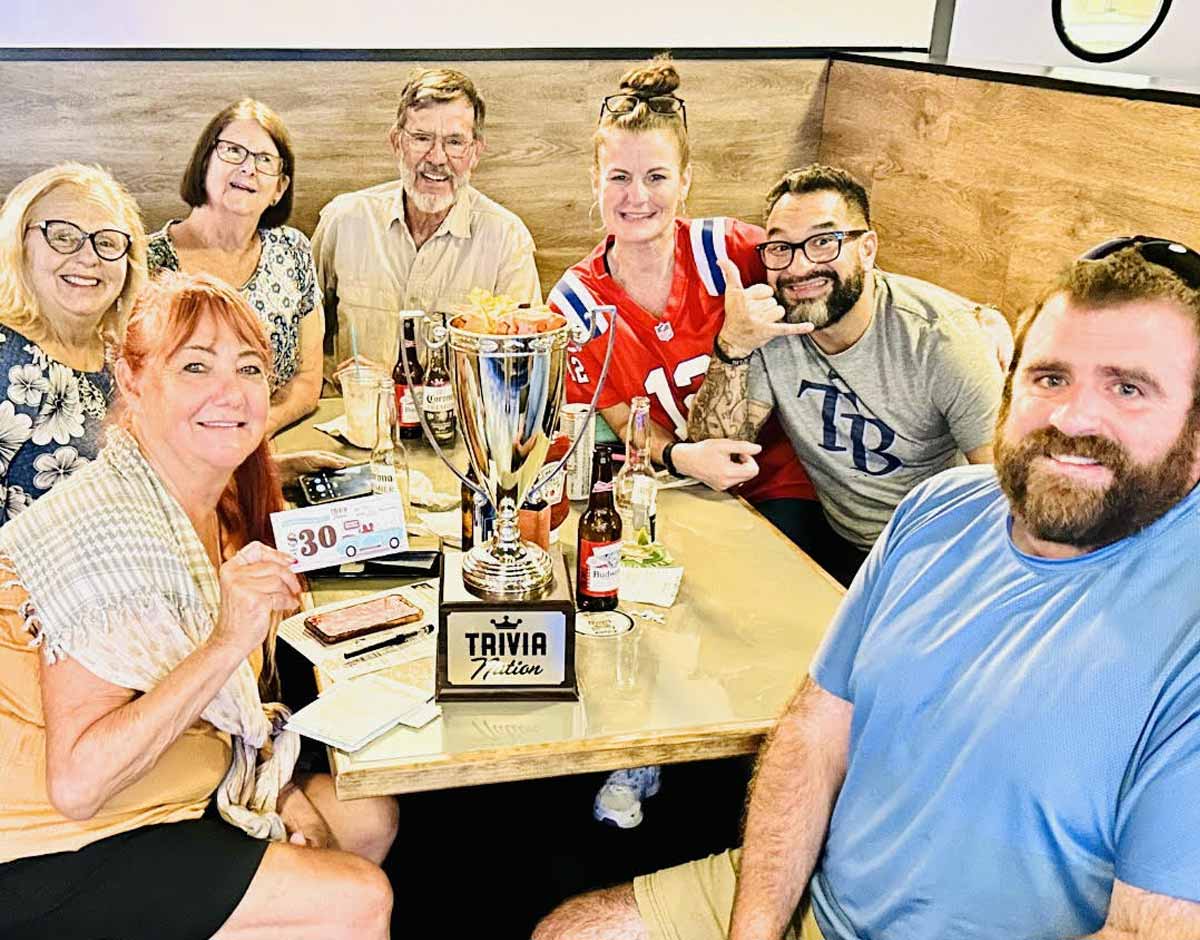 Gators Dockside – St. Johns
485-1 State Road 13, St Johns, FL 32259, USA