About

Miller's Ale House – Jacksonville (10334 Southside Blvd)
Miller's Ale House at the Avenues in Jacksonville, FL is a local pub and restaurant celebrated for its exceptional blend of American cuisine and lively sports atmosphere. Situated adjacent to the Avenues Mall, customers are captivated by standout service and game day ambiance filled with 60+ TVs, expansive patios, and vibrant bars. Grub on delectable menu delights served up in hearty portions from their famed chicken Zingers Mountain Melt® to an array of succulent burgers, crisp salads, sizzling steaks, and irresistible seafood. Pair your meal with a drink or share a game-day pint from the full bar's offerings including over 35 draft beers and signature cocktails. Fans, friends, and family are invited to Miller's Ale House at the Avenues, where sports and flavor intertwine seamlessly.
Subscribe to get updates about Trivia Nation events in your area!
GENERAL KNOWLEDGE TRIVIA WITH
Jonathan L.
Originally from a small town just north of Memphis, TN, I grew up in a Marine Corps family. Upon graduating from high school, I attended Florida State University, where I majored in management information systems. I embarked on a career in software development after college, one that I continue to enjoy today. I am the father of two adult children in the autism spectrum, one of whom (my son Austin) is my scorekeeper for Trivia Nation. After I began playing Trivia Nation games in 2015, I became a host in 2018 and Austin joined me to keep score. The father-son bonding has been priceless, and he has really become more extroverted since we began hosting trivia shows together. Hosting shows for Trivia Nation has been a complete blessing: having unparalleled fun, making new friends, enjoying great food and drinks, and growing with such a fun and vibrant company!
Miller's Ale House – Jacksonville (10334 Southside Blvd)
Gallery
Check out Our Other Venues in the Jacksonville Area
Hurricane Grill & Wings – Jacksonville (12795 San Jose Boulevard)
12795 San Jose Boulevard ste 16, Jacksonville, FL 32223, USA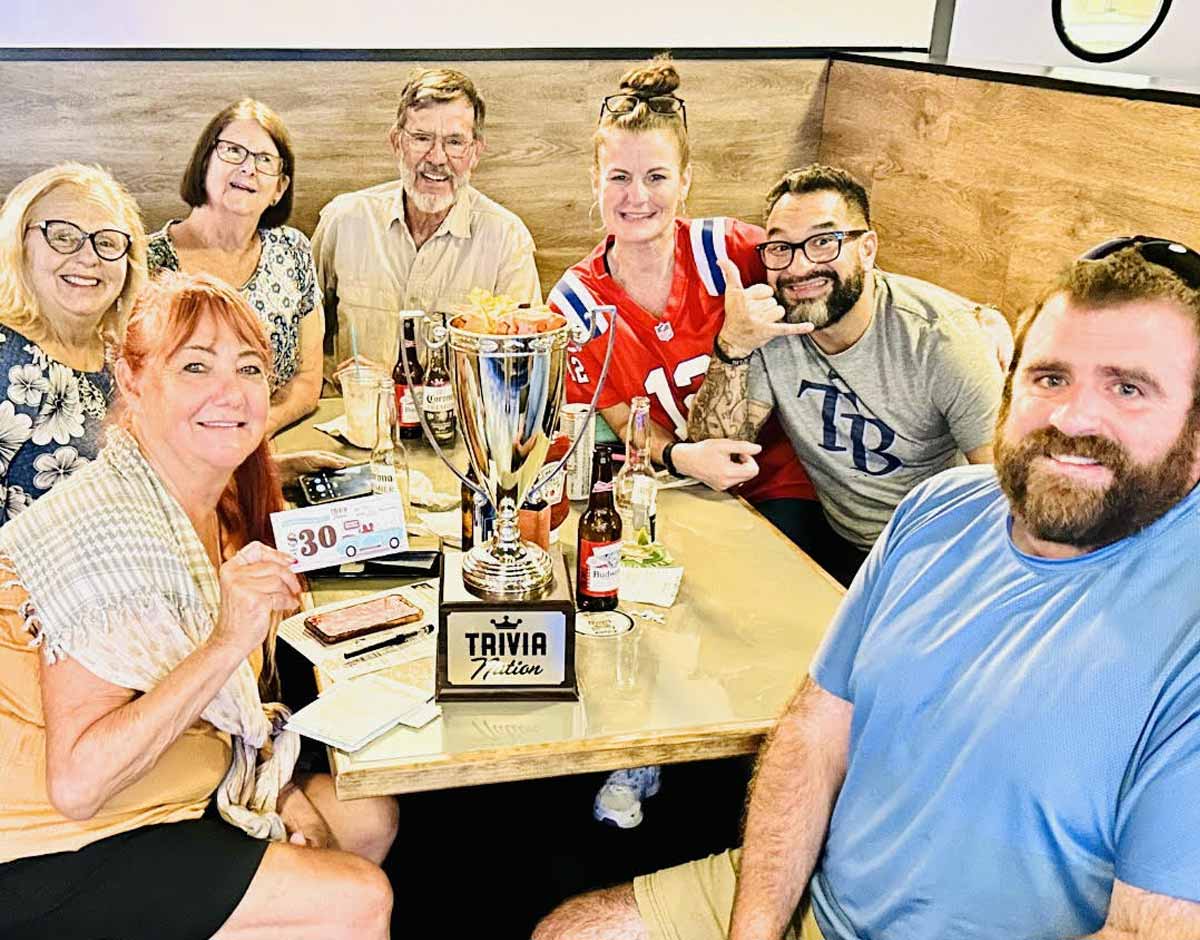 Dick's Wings – Mandarin
10550 Old St Augustine Rd, Jacksonville, FL, USA
V Pizza & Tap Garden – Jacksonville (12601 San Jose Blvd)
12601 San Jose Blvd, Jacksonville, FL 32223, USA