About

Miller's Ale House – Orange Park (1756 Wells Rd)
Miller's Ale House in Orange Park is a sports-pub chain and restaurant serving the local community with generously-portioned bar snacks and entrees, warm and attentive service, and a large selection of beers on tap. With 60+ TVs on site and comfortable seating complete with an open-air patio, a wraparound bar, and spacious booths and tables, Miller's Ale House has got you covered for game day or a night out with friends and family. Choose from their wide range of menu offerings like the mouthwatering Prime Burger, famous hand-breaded chicken Zingers® to desserts such as Capt. Jack's buried treasure, a triple-layered ice cream cake. With weekday lunch and dinner specials and deals on pitchers, pints, and more, top-quality food and drinks for a great value are always a staple at Miller's Ale House.
Subscribe to get updates about Trivia Nation events in your area!
GENERAL KNOWLEDGE TRIVIA WITH
Kristen A.
Hey, it's Kristin! Most of my life has been spent living in the Sunshine State, but in 2015 I made a life change and moved up to the mountains of North Carolina where I worked at a casino as a table games dealer. Up there I loved to hike, kayak, and white water raft. It was also there that I met my lovely wife! After experiencing much of what the North Carolina mountains had to offer, we decided to move back to Jacksonville to be closer to family. Having worked as a Trivia Nation host for several years previously, moving back to Florida brought with it the excitement of being able to rejoin the Trivia Nation team again as a host. I was thrilled to see my old trivia teams still playing, and I enjoy seeing new teams form each week. I love meeting new people and watching them have fun, so it's only natural that I continue to host for Trivia Nation and see where this venture takes me into the future!
Miller's Ale House – Orange Park (1756 Wells Rd)
Gallery
Check out Our Other Venues in the Orange Park Area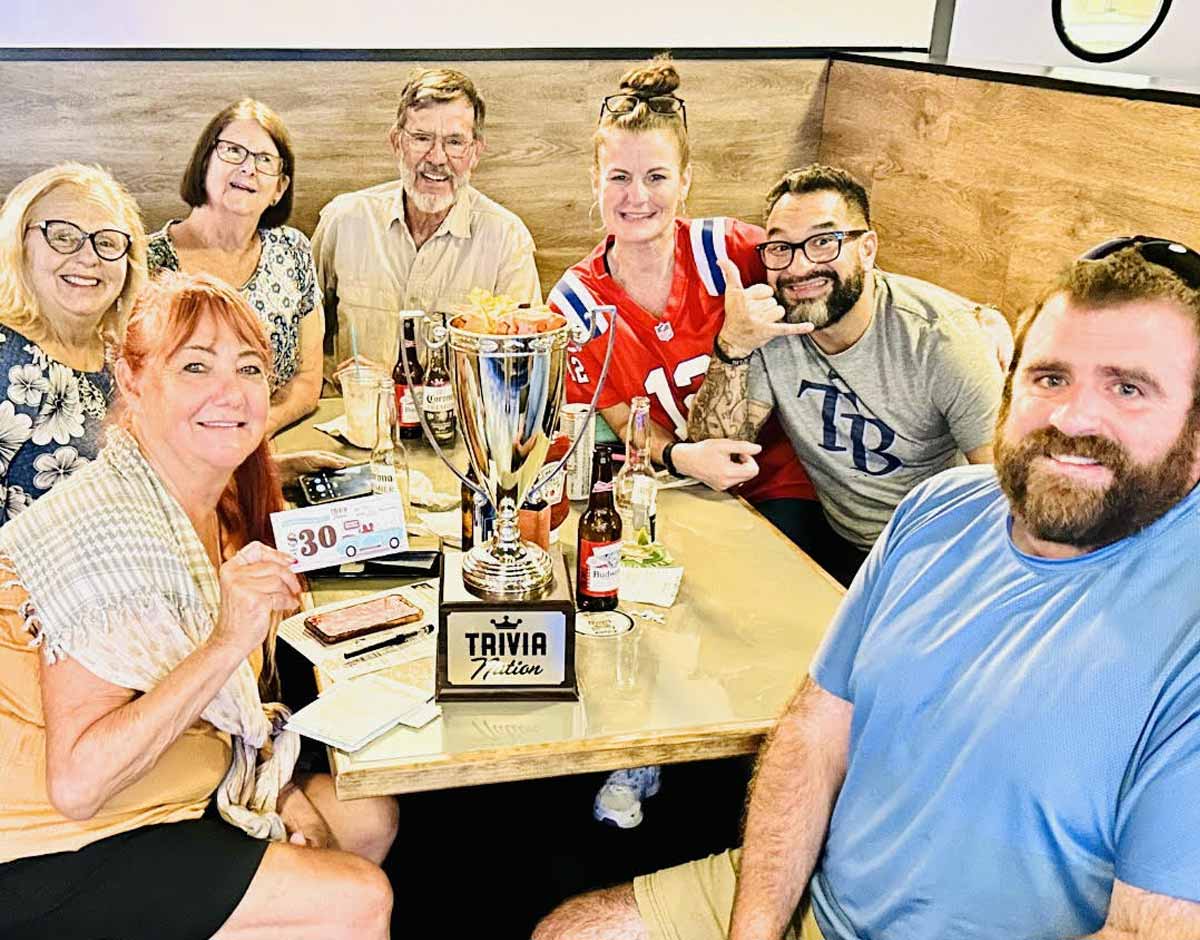 Tom & Betty's
2134 Park Ave, Orange Park, FL, USA
Dick's Wings & Grill – Jacksonville (6055 Youngerman Cir)
6055 Youngerman Cir, Jacksonville, FL 32244, USA