About

Pineda Inn Bar & Grill – Rockledge
Pineda Inn Bar & Grill is the perfect place to dine indoors or out in complete Florida style! A local establishment since 1947, this neighborhood bar and grill offers an outside tiki bar with waterfront views of the Indian River Lagoon and a beach area to put your toes in the sand. A simple menu of delicious seafood sandwiches and American fare from burgers to wings complement the best happy hour in town offered daily from 3pm to 6pm. Aside from the outside tiki bar providing beach vibes, indoor spaces like the laid-back sports bar and upscale Copper Lounge gives guests ample options of their desired ambience to suit any occasion. Friendly service and regular live entertainment from music to trivia nights make Pineda Inn Bar & Grill the place to gather with friends, groups, and families for dining, fun, and making memories!
Subscribe to get updates about Trivia Nation events in your area!
MUSIC BINGO WITH
Morgan F.
Hi, Morgan here! I am originally from Detroit and moved to Florida not long ago when I got a job working at the Brevard Zoo. Before coming to Florida, I was a primate keeper at a sanctuary. Now as a zoo educator I work with a different kind of primate - the human kind! I have always loved working with kids and being in front of a crowd, so when I got the opportunity to move to Florida and do just that, I jumped on it! (The warm weather is also a bonus!)When I'm not working or chilling at home, I spend most of my time hiking, being out on the river, or hanging out at the beach. I'm always looking for new adventures to take my dog on and new TV shows to watch with my cat! Before I started hosting Music Bingo for Trivia Nation, I was a scorekeeper for my co-worker's General Knowledge Trivia show. I have always been comfortable talking in front of crowds, and I don't think there is anything better than hanging out at a bar and listening to some good music with a great group of people!
GENERAL KNOWLEDGE TRIVIA WITH
Audrey S.
Being a native Floridian, I am told I am a rarity. I was born and raised in Central Florida and have worked at local zoos and exotic animal organizations for almost 25 years although my degree is actually in photographic technology! I have spent the better part of 30 years photographing Florida's nature and wildlife and using my skills to contribute to the various wildlife places I have worked. I was an ecotour kayak guide for many years, and I am now an environmental educator and a Florida Master Naturalist - a certification through the University of Florida that enhances knowledge of Florida's unique ecosystems and wildlife for educators. As you can probably tell, I enjoy anything that submerges me in nature - especially if I can take my camera, like hiking, kayaking, etc. Embracing my inner science nerd, you will find microscopes and biofacts around my house. Another fun fact about myself is that I can swing dance and know some Latin-style dances. Though it's been a hot minute since I actively danced these, you may notice some of their flavors peppered throughout my trivia playlist when you come out to a General Knowledge trivia night!
Pineda Inn Bar & Grill – Rockledge
Gallery
Check out Our Other Venues in the Rockledge Area
The Twisted Birch Sports Bar & Grill – Rockledge
1279 Admiralty Blvd, Rockledge, FL 32955, USA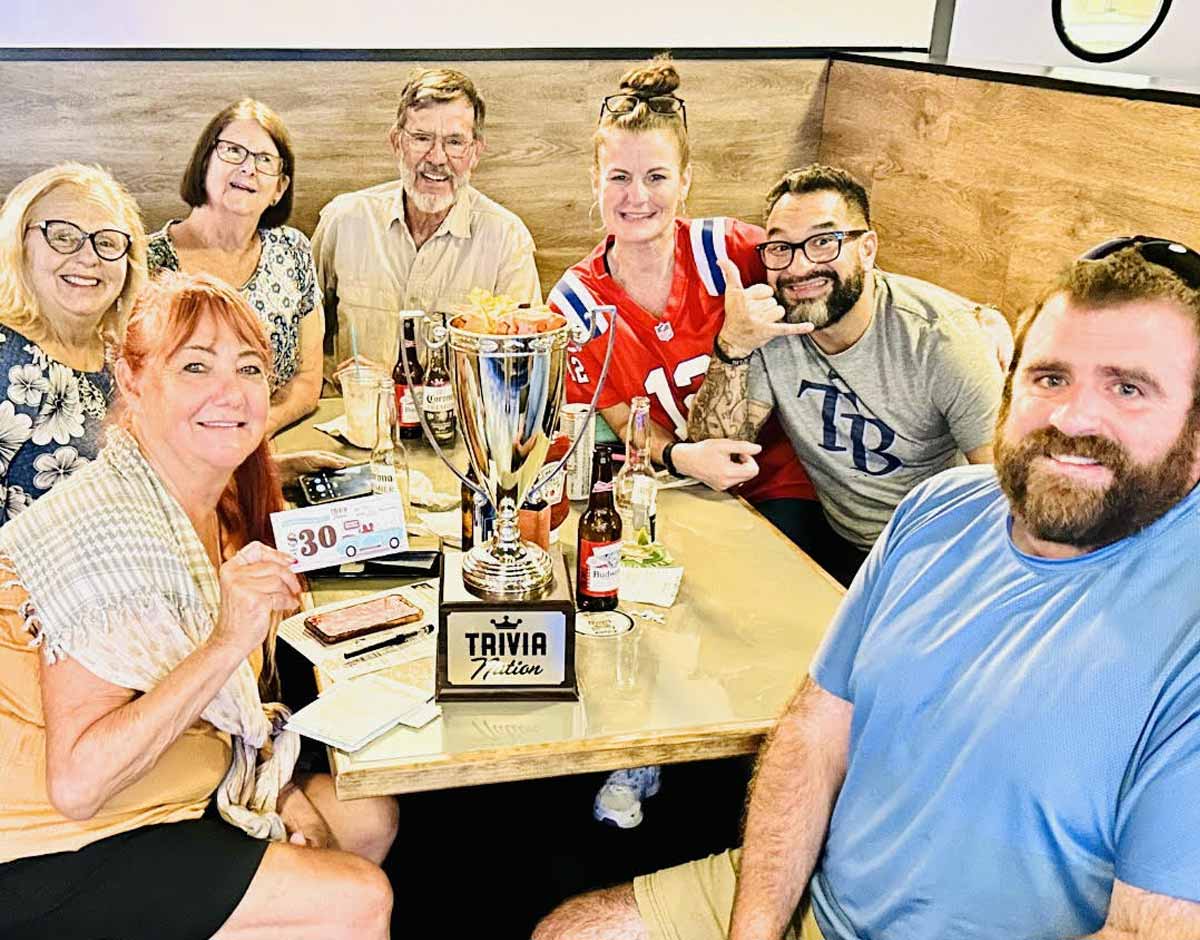 Whiskey Row
7777 N Wickham Rd, Melbourne, FL, USA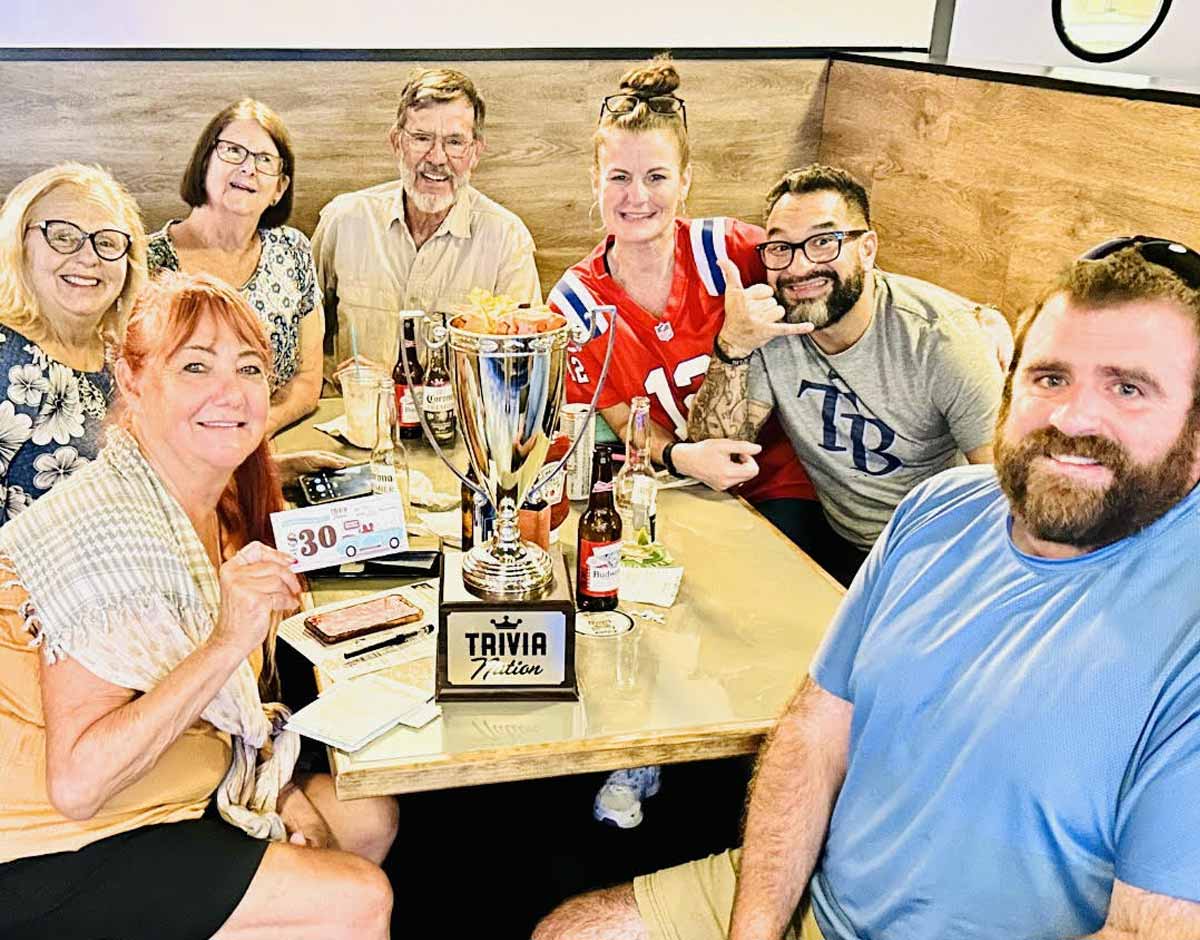 Cadillac Cove
1462 Highway A1A, Satellite Beach, FL 32937, USA