About

The Broken Barrel Tavern – Palm Bay (4700 Babcock St NE)
The Broken Barrel Tavern Palm Bay is a laid-back tavern and sports bar specializing in homestyle BBQ and an extensive beer selection. The meats offered are smoked on-site from scratch including pulled pork, pulled chicken, pulled rib and smoked turkey available insandwiches or as a platter with sides like Chip-Cut Bleu Fries, BBQ Beans, Southern Style Green Beans and Jalapeno Corn Bread. Attentive and friendly waitstaff make every dining experience enjoyable in a no-frills atmosphere that also provides pool tables, darts, and trivia nights for entertainment options. Boasting East Central Florida's largest beer selection, The Broken Barrel Tavern stands by their slogan of "We take our beer seriously, so you don't have to!" The bar's 40 different draughts and 100 plus bottled beers are ideally insulated, temperature-controlled, and protected from UV light, so that each beer is served and enjoyed in the manner the brewer intended it. Come experience The Broken Barrel Tavern for downright good food and drinks plus fun times with friends!
Subscribe to get updates about Trivia Nation events in your area!
GENERAL KNOWLEDGE TRIVIA WITH
Chris D.
Hi, Chris here! I was born and raised in Connecticut and bounced around the country for a few years until settling in Melbourne, FL. I have a passion for wild animals and conservation and spent almost 10 years as a Zookeeper before moving on to other opportunities. I have worked as a host for Trivia Nation at The Broken Barrel Tavern since 2013 and at Village Idiot Pub since 2020. Hosting trivia with Trivia Nation is an amazing way to meet people, and I've formed some great friendships along the way.
The Broken Barrel Tavern – Palm Bay (4700 Babcock St NE)
Gallery
Check out Our Other Venues in the Palm Bay Area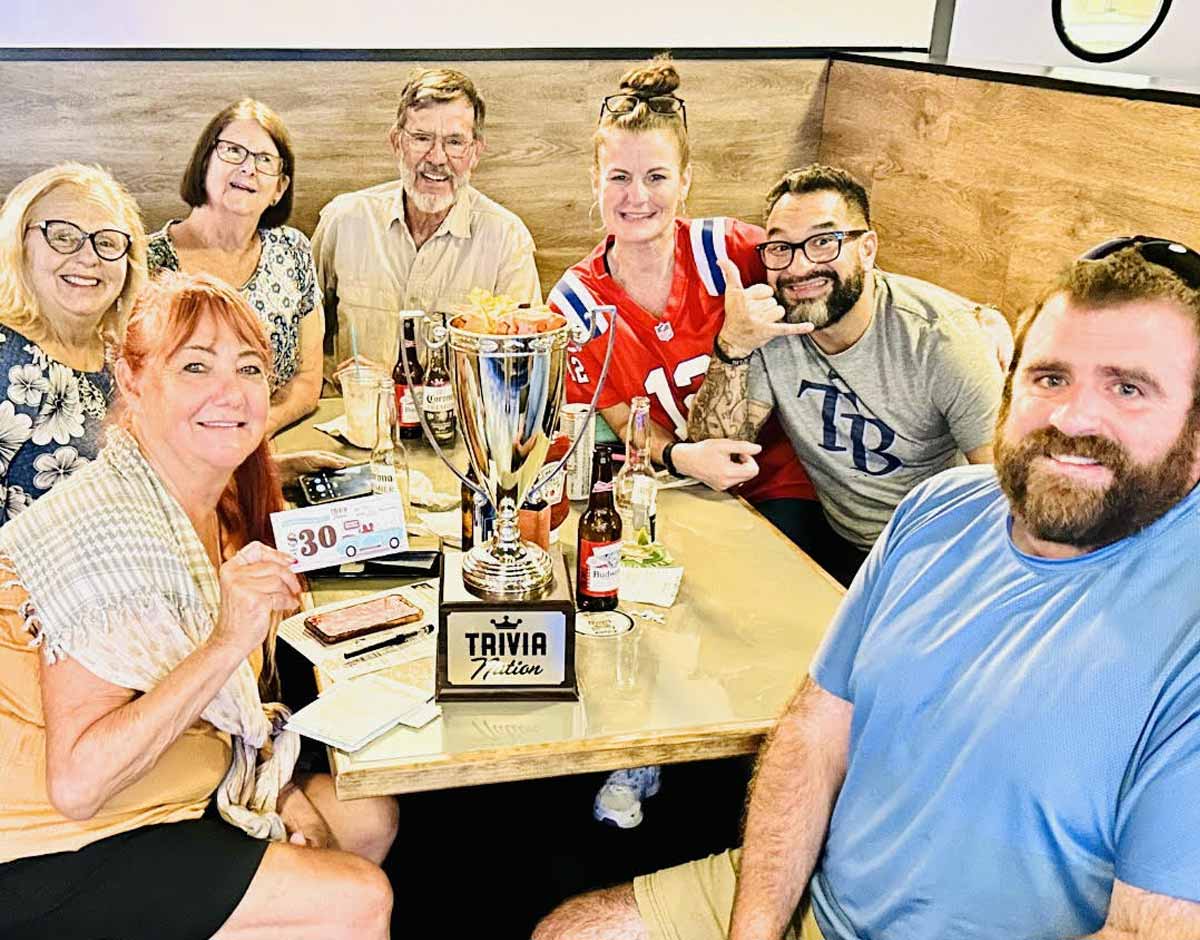 Intracoastal Brewing Company
652 W Eau Gallie Blvd, Melbourne, FL 32935, USA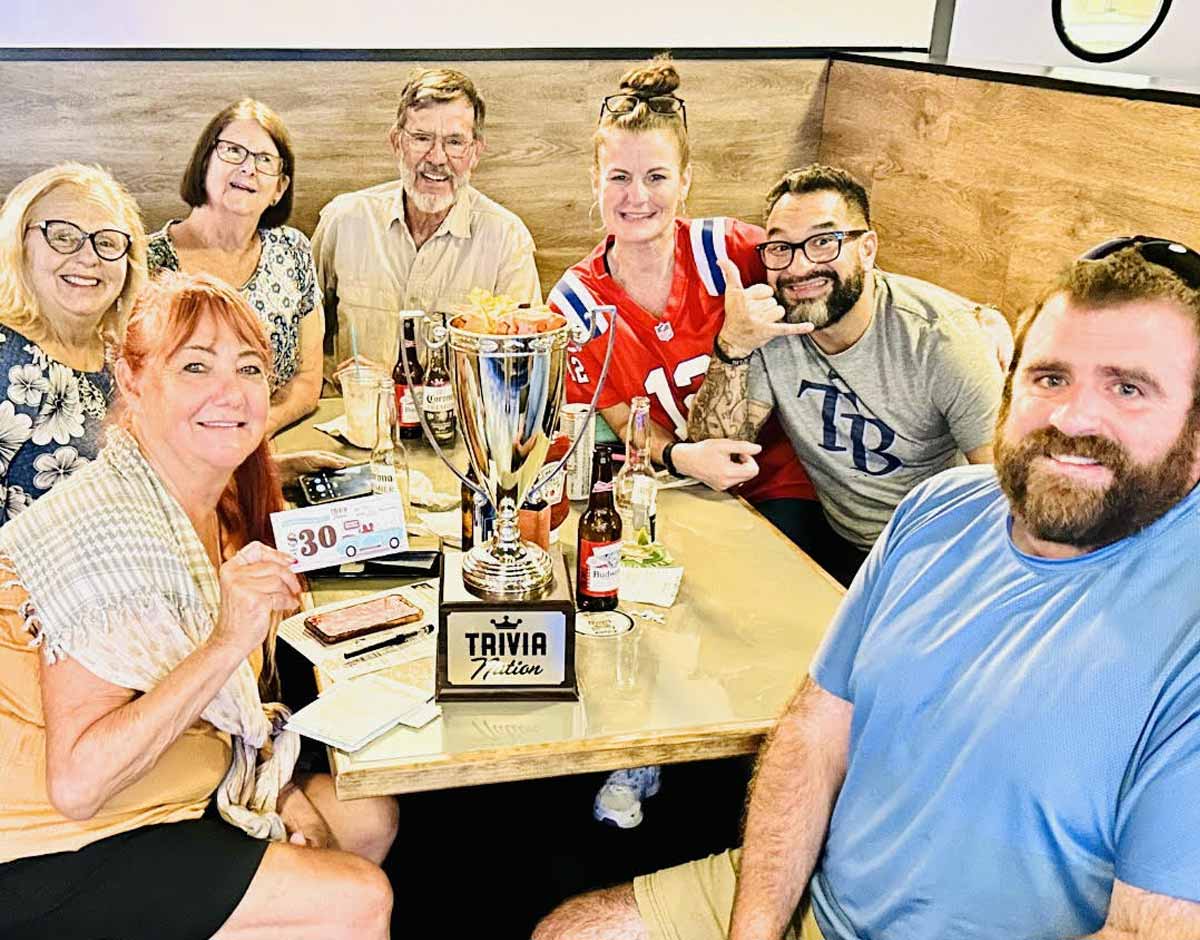 Iron Oak Post
2023 Melbourne Ct, Melbourne, FL 32901, USA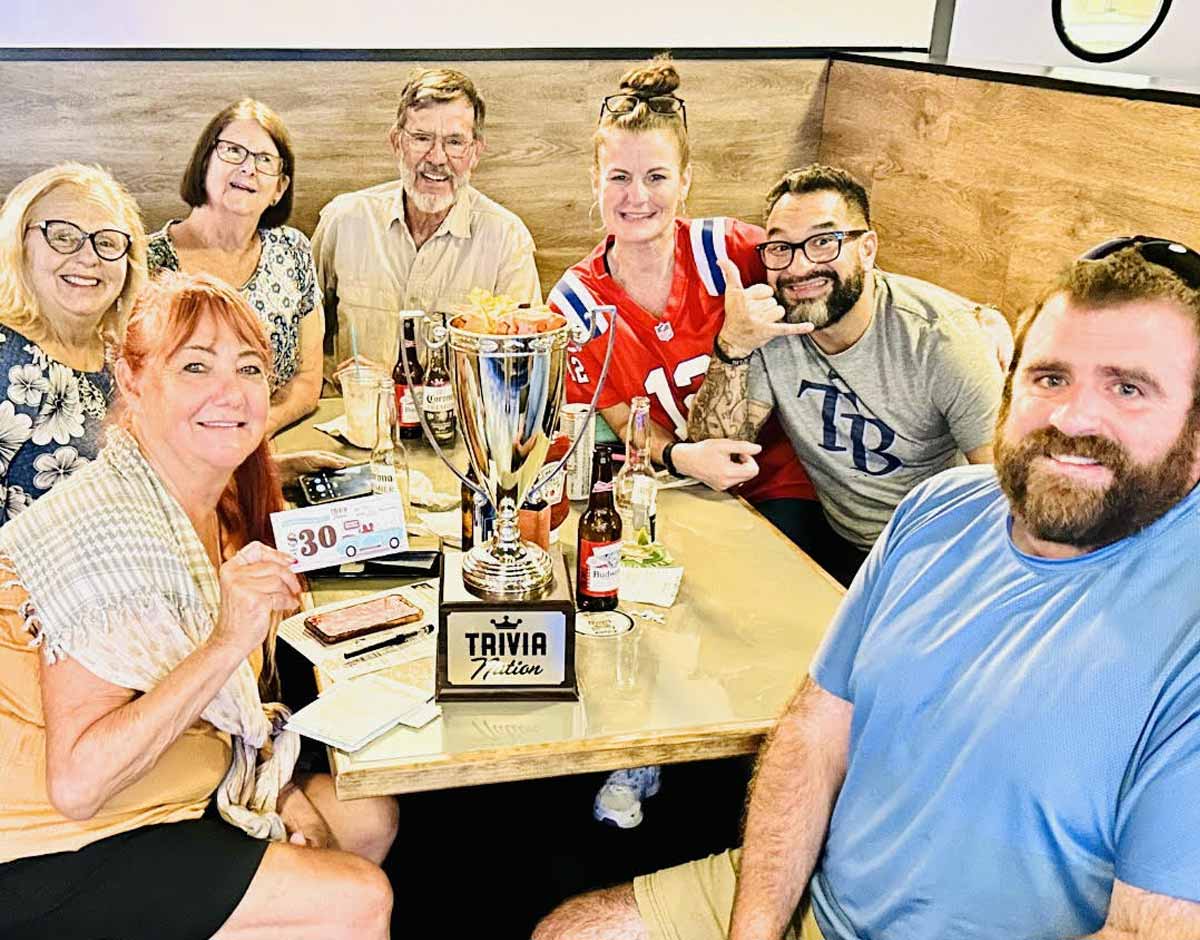 Copper Chimney Grill & Bar
1181 San Filippo Dr SE, Palm Bay, FL 32909, USA