About

Dick's Wings & Grill – Jacksonville (6055 Youngerman Cir)
Dick's Wings & Grill of the Argyle Forest neighborhood on Jacksonville's Westside is one of the restaurant chain's 16 locations in Florida and Georgia. A family-oriented restaurant focused on fun and delicious food, find bar favorites like delicious crispy wings, burgers and quesadillas to lighter fare options like salads and wraps. The sports-themed and race car decor creates an inviting atmosphere for fans and families alike plus weekly entertainment options and games keep the good times rolling. There's everything from trivia nights to karaoke as well as poker and cornhole on the weekly happenings schedule. Weekly specials are also regularly available such as daily happy hours, 99 cent wings on Mondays, $5 burgers on Tuesdays, and BOGO drafts all day Friday. So stop by Dick's Wings & Grill in Argyle Forest Jacksonville for great food and great times with friends, family, and locals!
Subscribe to get updates about Trivia Nation events in your area!
WHATS THAT SONG? TRIVIA WITH
Kristen A.
Hey, it's Kristin! Most of my life has been spent living in the Sunshine State, but in 2015 I made a life change and moved up to the mountains of North Carolina where I worked at a casino as a table games dealer. Up there I loved to hike, kayak, and white water raft. It was also there that I met my lovely wife! After experiencing much of what the North Carolina mountains had to offer, we decided to move back to Jacksonville to be closer to family. Having worked as a Trivia Nation host for several years previously, moving back to Florida brought with it the excitement of being able to rejoin the Trivia Nation team again as a host. I was thrilled to see my old trivia teams still playing, and I enjoy seeing new teams form each week. I love meeting new people and watching them have fun, so it's only natural that I continue to host for Trivia Nation and see where this venture takes me into the future!
GENERAL KNOWLEDGE TRIVIA WITH
Andrea C.
I'm originally from Huntington, West Virginia. I moved to Jacksonville in 1996 and never looked back! I've been in the mortgage business since 1998 and work in mortgage underwriting. I enjoy traveling as much as possible and spending time with my two sons as well as my close friends. I started hosting for Trivia Nation in 2018. I had played at our shows for years and when I saw how much fun the hosts had, I wanted to give it a try. I have met some of the most amazing people since I began, some of whom have become like family. There's no other job where you can have as much fun as I do hosting every week!
Dick's Wings & Grill – Jacksonville (6055 Youngerman Cir)
Gallery
Check out Our Other Venues in the Jacksonville Area
Miller's Ale House – Orange Park (1756 Wells Rd)
1756 Wells Road, Orange Park, FL 32073, USA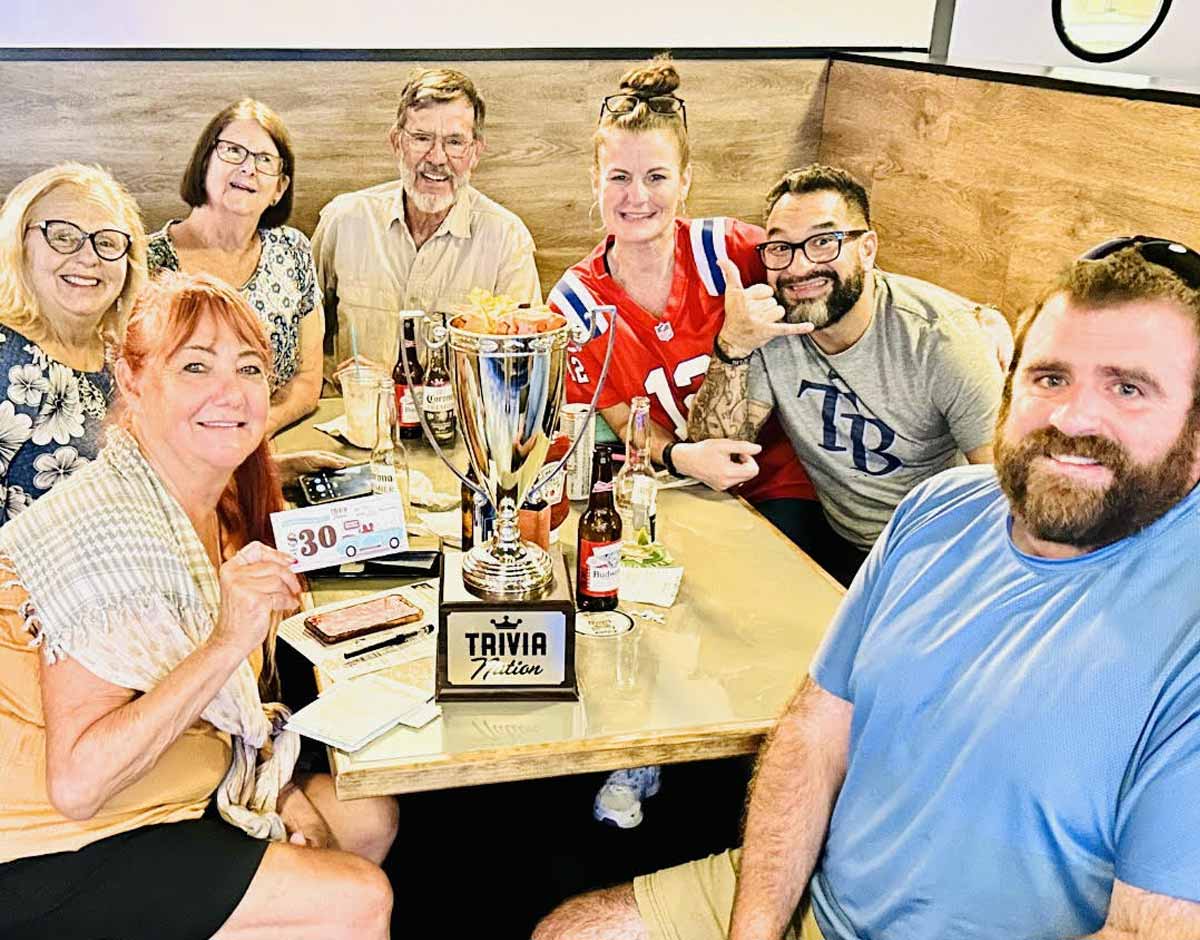 Gators Dockside – Oakleaf
8316 Merchants Way, Jacksonville, FL 32222, USA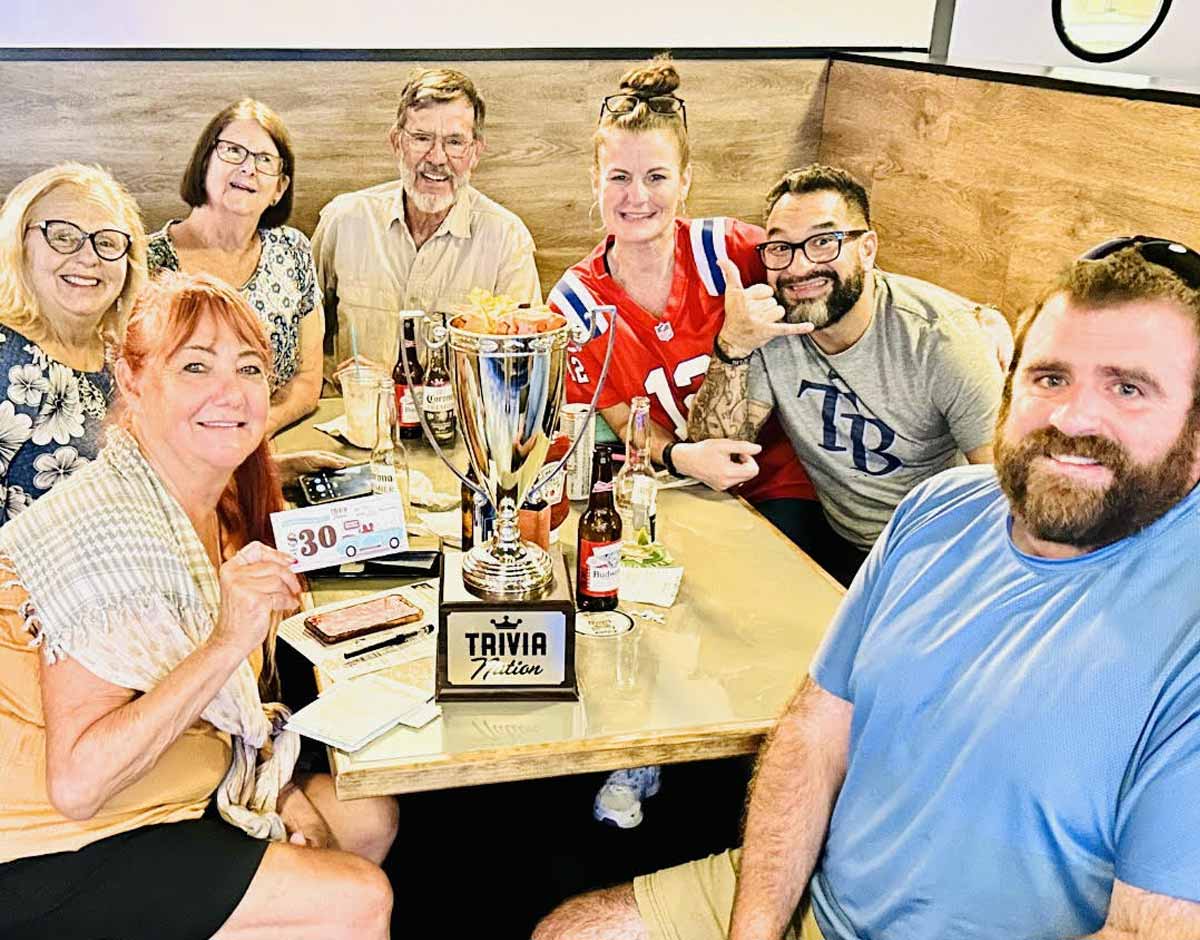 Tom & Betty's
2134 Park Ave, Orange Park, FL, USA